The Nation's Top Dental Law Firm Regarding Dental Service Organizations (DSOs)
For the last 20 years, we've helped thousands of dentists achieve their dental practice goals. Dental & Medical Counsel is the top dental law firm devoted to the successful sales of DSOs and other large-scale dental practices.
Over $2 Billion
In Successful Practice Transitions
Create a superior DSO
The dental industry is booming. For dental entrepreneurs looking to take their dental office(s) to the next level - we can help. We have optimized our system geared towards increasing your practice's enterprise value by leveraging our merger & acquisition prowess.
Dental & Medical Counsel aims to empower dentists to retain control of their businesses to achieve true financial freedom and accomplish all of their career goals while making an impact in their community. We facilitate the entire process, alleviating any potential stress while keeping you well-informed.
Working with Dental & Medical Counsel has proven advantageous for dentists looking to accelerate their DSO. This gives you, the dentist, the opportunity to have the help of industry experts every step of the way without having to give up any control or stock in your business.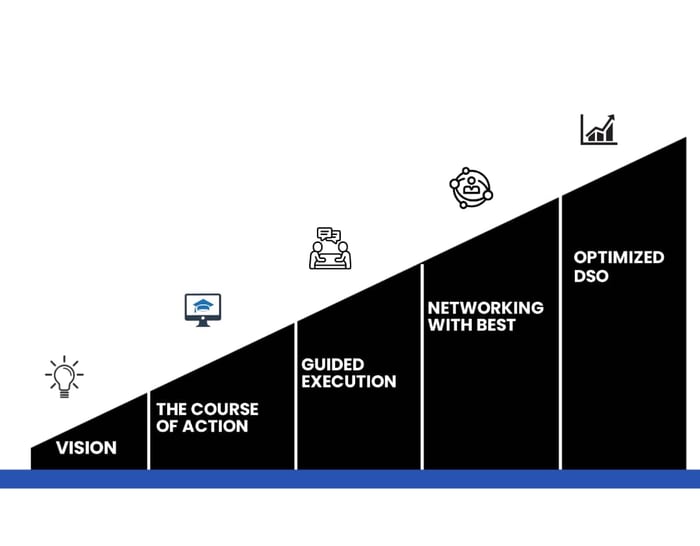 You Deserve a Real Dental Lawyer
A Dental Lawfirm Can Help You Achieve Your Practice Goals The Vision
The Vision step is the first step in the process and is imperative because it lays the groundwork for the entire dental practice sale process. This step will begin with you taking a complimentary call with the nation's leading dental lawyer, Ali Oromchian, Esq. The vision allows us to get a deeper insight into you and what your goals are. For example, you may be interested in retiring or starting a different venture which would lead us to approach your situation slightly differently. We also need to determine whether we are a great fit for you! Mr. Oromchian credits a lot of Dental & Medical Counsel's success to knowing when we are or are not the right fit for a potential client. We believe the proper guidance, planning, and strategy will always empower you to make the best, most profitable decision possible. The Exploration
Providing you with the materials and knowledge you need.
It is important that you explore all options available to you. During this step, you will learn about the dental practice market as a whole on a macro and micro scale. You will be informed about the types of buyers that you will encounter as well as what to expect. This step is important because it illustrates the potential deal structures you may see and allows us to help determine what works best for you. All of these factors ensure that you can make an astute decision. The Structure
Structuring your financials in the strongest way possible.
This step is where the magic happens! In the structure phase of the process, we will do a deep dive into your financial statements and do the necessary due diligence to calculate your Adjusted EBITDA. We will turn all of your financial data and convert it into the information that will allow us to accurately position you in a favorable position relative to the current market trends. This will allow us to bolster your story in the best way, ensuring that you have the most accurate, realistic chance of getting the most money possible for selling your dental practice. Making sure you can make the most well-informed decision is our top priority. The Negotiation
We field the best offer and then finalize the LOI
Our expert team of dental lawyers will position your dental practice's story in a way that makes it tempting for all buyers. Our proven, sell-side process has proven to be so successful because we pin buyers against each other swiftly to maximize your upside.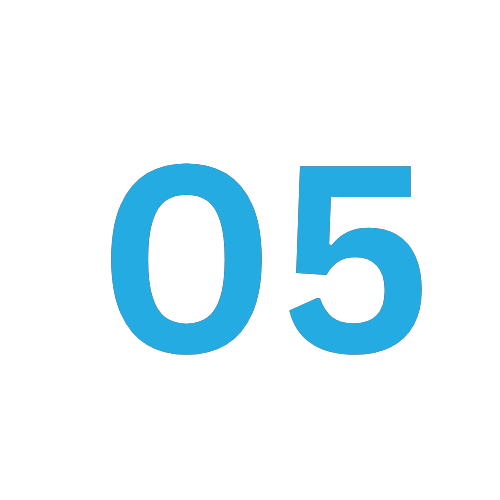 The Close
Once the dust settles and all agreements have been signed by this point, you will have come out unscathed by the usual stress that comes with this process, having the agreements signed and money in your bank account. The closing process includes the usual back and forth between parties as well as sifting through bunches of legal documents, that we will guide you through.
Schedule a Complimentary Consultation
Dental Service Organizations (Dso's)
DSOs are a highly discussed topic in the dental marketplace, experiencing rapid growth in various forms. These companies come with diverse structures, with some opting to acquire dental practices, while others choose partnership arrangements. The primary purpose of DSOs is to alleviate dental practitioners from non-clinical aspects, allowing them to concentrate on delivering quality clinical care.
These organizations often possess a high level of sophistication, making it crucial for dentists to be well-represented by a professional team capable of effectively navigating negotiations with DSOs.
Dental & Medical Counsel, a renowned dental law firm, specializes in providing assistance to dentists in their interactions with DSOs and private equity groups. Our team of dental lawyers and dental attorneys offers comprehensive support in various areas, including sales, acquisitions, partnerships, investments, and associate agreements.
We also provide expert consultations to dental groups and individual dentists nationwide, guiding them through the establishment and organization of DSOs while ensuring full compliance with relevant state and federal laws, rules, and regulations.
What is a dso?
Dental service organizations (DSOs) or dental support organizations are companies that provide business support services to dental practices. These services can vary widely and typically include staffing, advertising, management, and revenue cycle management. As DSOs grow, they can centralize operations and use their bargaining power to lower costs for labs, supplies, and equipment, benefiting practitioners.
To comply with state laws against the corporate practice of medicine, DSOs have a structured approach. They acquire the non-clinical assets of the practice and establish agreements with licensed dentists who retain ownership of patient records, clinical assets, and the responsibility for clinical care.
This structure is necessary because many states prohibit non-dentists from owning dental practices, with exceptions like New Mexico and Arizona. DSOs primarily offer business and administrative support to dentists while preserving their clinical autonomy.
Advantages of partnering with a dso
Business Support: DSOs provide comprehensive business support services, allowing doctors to offload non-clinical tasks such as billing, HR management, marketing, and administrative duties. This allows doctors to focus more on providing quality clinical care to their patients.
Streamlined Operations: DSOs often have well-established systems and processes in place, enabling efficient operations and standardized protocols across multiple practices. This can result in improved productivity, reduced overhead costs, and increased profitability.
Economies of Scale: By joining forces with a DSO, doctors can benefit from the collective purchasing power of the organization. DSOs can negotiate favorable pricing for supplies, equipment, and laboratory services, leading to potential cost savings for the partnered doctors.
Professional Development and Support: DSOs can offer access to professional development programs, continuing education opportunities, and mentorship from experienced clinicians within the organization. This can foster personal and professional growth for doctors, enhancing their skills and knowledge.
Network and Collaboration: Partnering with a DSO allows doctors to be part of a larger network of dental professionals. This offers opportunities for collaboration, knowledge sharing, and peer support, fostering a sense of community and professional connection.
Disadvantages of partnering with a dso
Loss of Clinical Autonomy: Partnering with a DSO may involve relinquishing some level of clinical decision-making and autonomy. The DSO may have certain protocols or guidelines that doctors must follow, which could limit their flexibility and individual treatment approaches.
Limited Control over Business Operations: Doctors may have less control over various aspects of the practice's business operations when partnered with a DSO. This can include decisions related to hiring, marketing strategies, practice policies, and other administrative matters.
Potential Cultural Differences: DSOs often have their own corporate culture and values. Doctors should evaluate whether their own professional values align with those of the DSO to ensure a compatible working relationship.
Long-Term Commitment: Partnering with a DSO typically involves a long-term commitment. Doctors may face challenges if they wish to exit the partnership before the agreed-upon terms or if the DSO undergoes significant changes or is acquired by another entity.
Regulatory Compliance: Doctors must ensure that the DSO they partner with adheres to all applicable laws, regulations, and ethical standards. Non-compliance by the DSO can potentially reflect negatively on the partnered doctor's professional reputation.
The Dental Attorneys at Dental & Medical Counsel are here to help
At Dental & Medical Counsel, we understand that partnering with or selling to a Dental Support Organization (DSO) is a significant decision for our clients, carrying personal, professional, and financial implications. Over the past 20 years, we have assisted thousands of dentists in achieving their career and practice goals, facilitating over $2 billion in successful practice transitions.
It is crucial that our clients refrain from responding to unsolicited offers and attempting to negotiate a deal without proper representation. We have witnessed numerous doctor-negotiated deals in the past that unfairly favored the DSO partner. As advocates for our clients, we emphasize the importance of seeking professional representation.
Our law firm has been at the forefront of establishing DSO management companies that comply with state regulations. We have played a vital role in assisting some of the nation's largest DSOs in delivering services to dentists while adhering to state laws associated with dental practice.
Whether you intend to sell your practice to a DSO buyer or establish a Dental Service Organization, it is essential to engage the services of an experienced dental attorney. With our expertise, we can help you explore your options, design a transition plan aligned with your personal and professional goals, and advocate for your best interests.
More DSO Resources for you
Dental lawyers that know DSO's
Mickey Samra
Owner, Samra Orthodontics
Ali and his team are absolutely fantastic! He has helped me with multiple practice transitions and I would not go anywhere else for any of my legal needs. Ali and his team have my highest recommendation possible!
Brent Sexton
Owner, San Leandro Smiles
Ali and his staff of been wonderful to work with through the many times that I've had to use them. During the purchase of my first practice, I had no idea what I was doing and Ali along with his staff help me through the process until the signing of the final documents. I recall a specific situation where Ali even helped me out during one of his children's birthday parties. I recently used Dental & Medical Counsel to work through an additional practice purchase and he is also in process of finishing up my estate plan. He and his staff have always been professional, prompt, and responsive. Many Thanks!!!
Ila Mankad
General Dentist
Mr Oromchian was very helpful during our practice acquisition. He was personable and explained each step so that we could make the best decisions with his advice
Darcy Kasner
Owner, Artisan Dentistry
Thanks for guiding me through ALOT of paperwork in starting a dental office and business. Couldn't have done it without you guys! Ali is very busy but still manage to get in touch with me to answer all my questions.
Courtney Kassebaum Bovy
Owner, Spectacle Optometry
Ali has been great! He took the time to answer all my many questions and is really quick with responses. If we need any more assistance in opening our practice, we know we can turn to him and that he'll be there to help! Thanks!
Sameen Zarrabi
Pediatric Dentist
Ali Oromchian and his team helped me setup my small business, they were available for questions and thorough. Additionally, Mr. Oromchian is an excellent and knowledgeable attorney and I am grateful for his knowledge not to mention he's really approachable and easy to talk to!