A great deal of expertise is required to properly diagnose and care for an individual's ocular health. The majority of these skills are acquired through years of schooling and experience. Many ODs wanting to run their own businesses, on the other hand, must have management abilities to run an optometric practice like a business in order to gain this experience and care for those individuals. Unfortunately, many of these abilities are not covered during an OD's school training. We'll go through five management skills that are necessary for running a successful optometrist practice, as well as how to improve them
Communication and Managerial Skills
Good communication and managerial skills are key to any optometric practice's success, from discussing treatment plans with patients to coordinating office staff. If you're looking to hone your skills in these areas, here are a few tips:
Motivation
Employee turnover in optometric practi

ces can be high. When your practice isn't fully staffed, tension levels can go up, mistakes may occur, and the quality of care provided to patients may suffer. To run an effective team, you must inspire your team to work together to produce their greatest work in order for your practice to succeed. Motivation techniques include everything from career improvements and time off to bonuses and raises.

Motivation gives employees the push to reach company goals more quickly and effectively, but also reach their own career goals as they'll be more likely to make the most of their opportunities at work.

Be transparent- Be candid with information about the practice's goals

Recognize achievements and show gratitude- acknowledging a team members hard work goes a long way and research shows that when team members feel valued their productivity increases

Offer advancement- take time to learn their individual goals and discuss how they can advance within the company
Entrepreneurial
Your optometrist's office is a business. While you focus on providing excellent treatment to each patient who comes through the clinic doors, you'll need business abilities such as analyzing statistics and marketing your practice and products to locals in order to keep those doors open.
Delegating
When you first open your doors to patients, it's natural to want to handle every aspect of the business yourself. But as your patient base grows, you'll find it increasingly difficult to manage your time and complete all the tasks required of you. You'll eventually have to delegate some responsibility to employees, outsource certain services, or rely on modern tools to take care of things that used to be entirely in your own hands.
When you delegate tasks, first analyze your needs.

Then identify the people or options that can help get the work done.

Document how this process will work and what each person's responsibilities are.

Lastly, communicate and trust those you have delegated to.
Take advantage of the resources that are available to you that can also take some of the pressure off, including an optometry attorney. Your optometry attorney can provide a firm foundation for every aspect of your office's success, from retaining your workers to increasing its profitability and of course legal documentation.
Decision-making
Making lots of decisions each day is a given when you have a medical practice. And to keep up with online retailers, you need to be strategic about the choices that will move your business forward and enable you to provide top-notch patient care.
Fortunately, as you get more experience, your instincts for what makes a good call will improve.
Focus on how the decision will affect your future.

Take into account all possibilities and alternatives.

Allow your

self time to consider things before making any decisions.

Don't be afraid of failure.
Unfortunately, because you must make so many decisions throughout the day, you may suffer from Decision Fatigue, which might hinder your capacity to make good judgments. Delegate duties to trustworthy people like optometry lawyers and use tools with clinical decision support to cut down on the number of decisions you have to make. If you'd like a recommendation for high-quality advisors that you can trust, please contact us below.
At Dental & Medical Counsel, PC, we understand optometrists have trouble navigating the legal process. We believe every optometrist deserves the best advice and service so doctors can do what they do best, treat their patients. We make optometrists' lives easier by providing expert guidance, so they can focus on their personal and professional aspirations.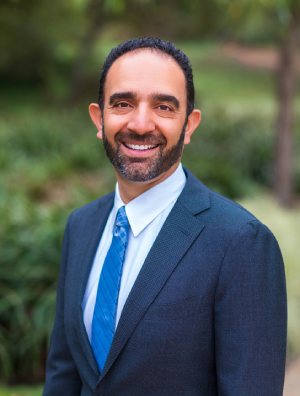 About Ali Oromchian, Esq.