Optometry school is expensive and as soon as you're done with your education the loans come knocking on your door. It can be overwhelming trying to find a job, repay your loans, and build the adult lifestyle you want. Here are a few tips to prepare for life after optometry school.
Live below your means
While it may be tempting to blow through cash because you have less responsibilities in school, it's the last thing you want to do. It's okay to take breaks, organize fun trips, and party with your friends, but it's about moderation. School, much like life, needs a healthy work- life balance. You should be making sure you put some of all the money you encounter in savings to prepare for the future. When you're a student it's easy to live frugally. Everyone is looking to save money by getting roommates, splitting the cost of nights out, etc.
When you graduate it's not a bad idea to keep the student mindset and continue to live like one. You are already used to sharing your space with roommates or ditching the expensive wines and opting for less expensive ones. This doesn't have to change immediately even if you can afford to. Continuing to live below your means will free up money to go toward paying off your loans or better yet, saving so you can prepare yourself to . The quicker you pay them off the less interest they incur. It's a lot easier to live with roommates in your early twenties than in your late thirties.
Get a job
Not only can finding a job after optometry school be daunting but it can take a while especially if you are trying to find one in a specific town or neighborhood. It's always a good idea to start looking at least 6 months before you graduate.
Think about where you see yourself long term. Are you looking for something closer to family? How far are you willing to commute every day? When considering offers from practices take a close look at the benefits package. Is everything you'll need included? These are all important questions to consider when picking the right job.
Paying off multiple loans
Once you're out of school you'll eventually start thinking about buying cars or homes. For many people these things involve accruing more debt. Create a financial plan to determine exactly what you can afford without spreading yourself too thin is vital to make sure that you are setting yourself up strategically before you buy or open your own office.
This can be less stressful with a good budget by starting with the fundamentals. Spend some time determining which costs must be incurred and which can be avoided, postponed, or rationalized away. Most of reducing spending involves differentiating between what you need, and what you want. It may also be a little give and take. For instance, you might sacrifice eating out and different subscriptions to make more room for the monthly payment of a car you really want. It's crucial to budget each month for a few unforeseen costs. If at all feasible, having a little cushion in your budget each month can significantly lessen your stress.
It is important to note that I'm not advocating budgeting like this forever but rather only until you have purchased your first practice or opened your office as the lenders care greatly about your monthly debt obligations.
What's in your savings?
While it's a good idea to have a savings account for emergency and rainy day funds, having a large amount of money in a savings account and using it to pay down some "bad" debts is important. You probably can assume that "bad" debt includes credit cards or other high interest obligations. If you can go on extended repayment option with your student loans then make sure you do that instead of trying to pay it off. Lenders care more about your savings and your monthly debt obligation and less on your total debt. It's a good idea to work as quickly as possible to pay down some of your debit and avoid as much interest as you can.
Pick up extra shifts
Usually when you are young you don't have a lot of personal commitments and it's easier and more acceptable to throw yourself into your work. Picking up extra days is a good way to continue to grow your expertise and earn extra cash.
Getting your finances in order after optometry school is challenging. It may seem like you're constantly being met with new challenges but with a little planning you will be well on your way.
At Dental & Medical Counsel, PC, we understand optometrists have trouble navigating the legal process. We believe every optometrist deserves the best advice and service so doctors can do what they do best, treat their patients. We make optometrists' lives easier by providing expert guidance, so they can focus on their personal and professional aspirations.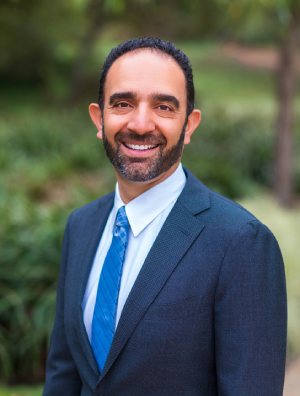 About Ali Oromchian, Esq.
Ali Oromchian, JD, LL.M. is the founding attorney of the Dental & Medical Counsel, PC law firm and is renowned for his expertise in legal matters
In addition to practicing law for almost 20 years, Ali is also a renowned speaker, throughout North America, on topics such as practice transitions, employment law, negotiation strategies, estate planning, and more! Ali has helped hundreds of optometrists realize their professional goals and looks forward to aiding you in navigating the legal landscape.