Whether you decide to open an optometry practice or are considering joining an existing practice there are some things you'll encounter on the job that you didn't consider while in school. Here are five things you'll want to keep in mind as you start your career after optometry school.
Not all offices are created equal, and you may find some are just not a great fit for you
In health care, not every patient will gel with every doctor, and not every doctor will gel with every office type. Long-term goals and day-to-day activities of businesses can differ a lot. Some are "high-end" places that see fewer patients each day but they maintain and advertise luxurious lines of prescription frames and sunglasses, and some cater to the greater public with frames and services that are more suited for the general population.
It is important that you get experience working for each type of office before you can decide which type of "feel" you want for your own practice when you decide to purchase or open up from scratch.
Soft Skills Are Important Too
Learn time management. If you haven't learned how to manage your time yet, do it now! You'll be working 8-10 hours a day soon enough, and it's important to know how to use your time both in and out of the office wisely. It's important to build a balance between your work and personal life. It's all too easy to get caught up in your job that you neglect your personal life. Establish a work-life balance so that you may enjoy your job and avoid burnout. Make sure you prioritize your physical and emotional well-being. Prioritize your Network also. No matter your employment status, always keep your professional network strong. Manage your money wisely. If you want to open an optometry practice, remember that it is a small business. Money management skills are essential for ensuring the success of your venture. By learning how to budget now, you will be in a better position later when you need to take out a loan. Patients are the backbone of the eye care industry, so centering your success around their happiness makes sense. Strive to provide the highest-quality customer service by emphasizing personalization through every patient communication touch point.
Opening an Optometry Practice is Running a Business
Many doctors eventually want to open their own practice. Whether you decide to open a practice or are considering buying an existing optometry practice, you'll need the knowledge to understand how to make it a success. A large part of any successful business is effective management and leadership. Your team members need to know they can trust you to lead them the right way. A good leader knows their craft, knows their team, seeks constructive feedback, communicates effectively, and makes tough decisions for the betterment of the whole team.
Even the best leaders know how to seek help when they don't have all the answers and you can do the same. Whether you have your own practice or not you will need to know how to interact with insurance companies, handle billing and coding, and understand the business aspects of running an optometry practice. Constructing a team of consultants and advisors, including optometry lawyers, can help relieve some of the added pressure when you're ready to buy an optometry practice and make big decisions about your career.
Education Never Stops
In every facet of a retail or corporate setting, some form of education is always occurring. Likewise, in an optometric setting, team members must be amply trained to provide superior eye care and customer service. Education never stops and you are bound to get plenty of on-the-job education and experience. Take everything as a learning experience. There will likely be learning curves as you adjust to your new career. It's best to be patient with yourself and the process as you expand your expertise.
If you want to be the best optometrist possible, it is important that you stay current with the latest advancements in your field. Your patients will inevitably have questions about new procedures or research they've seen online or on the news, and it's up to you to either know the answer or where to look for one. Continuing your studies after graduation and throughout your career is essential if you want to maintain a successful practice.
Mentorship is a Resource to Take Advantage Of
A mentor is someone who has expertise and success in your professional area, or who has already achieved similar objectives to those of the mentee. They can provide the mentee with important tips so they don't make mistakes when pursuing their goals. The mentee will not have to figure out how to deal with new or complicated circumstances on their own but will have an ally to turn to when necessary.
Regardless of which path you take in your optometry career, Dental & Medical Counsel is here for you. We offer an array of legal services (including acting as an optometry startup consultant in some cases), and we have extensive resources to help your transition into your career be a success. The attorney team at Dental and Medical Counsel works with optometry practices so we understand your needs. Contact us to set up a complimentary consultation with optometry attorney Ali Oromchian
At Dental & Medical Counsel, PC, we understand optometrists have trouble navigating the legal process. We believe every optometrist deserves the best advice and service so doctors can do what they do best, treat their patients. We make optometrists' lives easier by providing expert guidance, so they can focus on their personal and professional aspirations.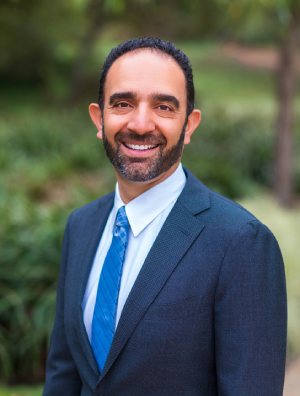 About Ali Oromchian, Esq.
Ali Oromchian, JD, LL.M. is the founding attorney of the Dental & Medical Counsel, PC law firm and is renowned for his expertise in legal matters
In addition to practicing law for almost 20 years, Ali is also a renowned speaker, throughout North America, on topics such as practice transitions, employment law, negotiation strategies, estate planning, and more! Ali has helped hundreds of optometrists realize their professional goals and looks forward to aiding you in navigating the legal landscape.