If you plan on selling your dental practice, you want to get as much value for it as possible. You have spent a lot of time crafting a dental practice and patient base that fits your style so it is time to make sure your investment and hard work pays off. But how do you do that as you plan your exit? We are going to tackle this topic and give you strategies for increasing your revenue and decreasing your expenses so you can add to your valuation.
At Dental & Medical Counsel, PC, we have tremendous experience and passion for helping dentists get as much money as possible for their practices. Even though you probably have a lot of emotional attachments to your practice, you need to be objective when deciding how much money your practice is worth.
Ideally, you should start planning for the sale of your practice a few years in advance so you have plenty of time to maximize the value of your practice.
1. Boost Your Revenue
The amount of money someone is willing to pay for your dental practice will depend on the amount of money they think they can make once they purchase your practice. They will look at your books, analyze your revenue, and come up with their own evaluation of your dental practice.
That means you must not only do everything you can to increase your revenue before selling your practice but also decrease your expenses as profitability and cash flow are kind when it comes to valuations.
You may want to expand your patient base before you sell your practice so expanding your service offerings by providing Invisalign or sleep medicine treatment are two popular choices. If you have trouble with case acceptance, then an intraoral camera might help. Of course there are other technologies such as lasers and CAD-CAM that can help increase your revenue or lower your lab costs. Be smart about what you spend on and make sure that you have a clear sense of the return on investment of the equipment you are purchasing - don't buy something for the sake of buying it or just because it's a tax deduction - it's important that it generates revenues or decreases your current costs.
2. Identify the Add-Backs You Have
A potential buyer will probably value your practice using a formula called EBIDTA. This stands for earnings before interest, depreciation, taxes, and amortization. You may have some expenses that artificially reduce your revenue that will not apply to your business after it is sold.
These are called add-backs; you need to clarify them for a potential buyer. Examples include pension contributions, automobile expenses, vacations, and other discretionary expenses. If you can clarify these for a potential buyer, you may have an easier time convincing them to put a higher offer on the table.
3. Hire a Broker To Help You
You may want to hire a practice broker to help identify potential buyers. The broker can identify changes you might need to make to increase the value of your practice, and they can help you sell the practice even as you continue to treat patients.
Every little bit helps, and a broker can identify trends in the current industry that may help you get a better offer on the table.
4. Cut Back on Your Accounts Receivable
If your accounts receivables are high, then a potential buyer will ask questions as it may imply a problem with collections. This could be seen as a red flag, so you need a consistent billing system and strategy to reduce the number of patients who fall through the cracks.
Sometimes hiring a good consultant to help you fix your account receivables issue is advisable as they can fix it quickly or you may want to think about outsourcing your building to a third party.
5. Pay Attention to the Building
If you own the real estate where your office is located then that is a very valuable asset that will help with the sale of your practice. There is a good chance that the real estate on which your practice sits has gone up in value since you bought it so you have to decide whether to sell it with your practice or to rent the space.
6. Reduce Your Overhead Expenses
Even though you have probably put plenty of money into your practice to expand it over the years, you need to reduce unnecessary overhead expenses for a potential buyer. A potential buyer will want to have a lot of control over how they run things. Therefore, try to reduce your overhead expenses to give a potential buyer more flexibility but make sure you don't do anything that might impact your revenues. For example, you may not want to cut your marketing expense if it is sending you new patients. . You might even want to reach out to a professional dental accountant who can take a look at your books and identify areas where you may be able to reduce your expenses.
Maximize the Value of Your Dental Practice With Dental & Medical Counsel
If you are considering selling a dental practice, you need to count on the Dental & Medical Counsel team to help you. Whether you are selling to a dental hospital, an individual buyer, or a large group, you need to get as much money as possible for your practice. At Dental & Medical Counsel, we have a tremendous amount of experience in this area, and we can use it to help you. We will be with you every step of the way, providing you with advice that can maximize the value of your practice. Contact us today to speak to our team, and let us help you capitalize on your investment
.
At Dental & Medical Counsel, PC, we understand dentists have trouble navigating the legal process. We believe every dentist deserves the best advice and service so doctors can do what they do best, treat their patients. We make dentists' lives easier by providing expert guidance, so they can focus on their personal and professional aspirations.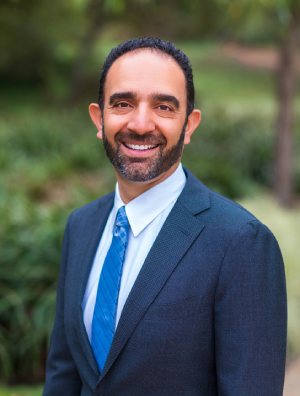 About Ali Oromchian, Esq.
Ali Oromchian, JD, LL.M. is the founding attorney of the Dental & Medical Counsel, PC law firm and is renowned for his expertise in legal matters
Ali Oromchian, Esq. is one of the nation's leading legal authorities on topics related to dentists. Since its inception, Dental and Medical Counsel PC has been regarded as one of the pre-eminent healthcare law firms devoted exclusively to dentists and other healthcare professionals.
Additionally, he is a frequent speaker on topics such as employment law, negotiation strategies, and contract and estate planning throughout North America. He is frequently quoted and has written articles for the California Dental Society, Progressive Dentist, Progressive Orthodontists, Dentistry Today, Dentaltown, and The New Dentist magazines.
Mr. Oromchian is a member of the California and District of Columbia Bar.