While you are in dental school, you will have a lot on your plate. You need to think about how to take care of patients of all ages, how to fill cavities, and how to treat periodontal disease. At the same time, it is important for you to learn about the business side of dentistry.
Even though you may think that business classes are not related to your direct studies, they can provide you with the critical information you need to know if you want to run your own practice. Owning a dental practice comes with a lot of challenges, and taking business classes can teach you how to build a dental practice, how to protect yourself from tax liabilities, and how to maximize your revenue. What are some of the top reasons why dental students need to take business courses?
You Might Buy a Dental Practice One Day
The first reason why dental students need to take business classes is that they could end up buying a dental practice one day. When you get out of school, you may join a dental practice as a salaried dentist; however, what happens when the practice owner wants to retire? He or she might offer to sell the business to you. Buying a dental practice is an exciting venture, but it can also be a challenge.
How do you know how much money the practice is worth? A few factors to consider include:
The average annual revenue generated by the practice

Any overhead expenses the practice might incur

Trends regarding both revenue and overhead expenses

The size of the patient population
There are a lot of factors you need to think about if you are wondering how to buy a dental practice. Taking business courses can provide you with the information you need to make a competitive offer if you want to buy a dental practice down the road.
Running a Dental Practice Means Running a Business
Just like any other business, you need to generate revenue if you want to keep your doors open. Even though your top priority is taking care of your patients, you need to be aware of overhead expenses, profit margins, total revenue, and growth metrics to be successful.
For example, you need to be aware of basic personnel management, legal considerations, and marketplace changes, as all of these factors could have an impact on the health and survival of your dental practice. The only way you will learn how to appropriately manage your practice is if you go to school to take a few business classes. It is always better to practice the skills in the classroom instead of learning by trial and error once you start practicing.
Taking Business Classes Can Help You Improve Your Soft Skills
If you take a few business classes, you can dramatically improve your soft skills as well. When you take business courses, you can hone your interpersonal skills, improve your time management, and cultivate relationships that could prove beneficial down the road.
Running a business means learning how to handle relationships with people. That will be a critical focus of your business classes. You will need to use these people skills when you interact with employees, other dentists, and your patients. When you have a patient who is nervous about an upcoming visit, you will use your soft skills to keep him or her calm.
Soft skills can help you make your employees and patients feel valued, which is critically important for growing your business.
Your Business Knowledge Will Have a Direct Impact on Your Practice Decisions
If you have a strong background in business, you can propel your dental practice for work, setting yourself up for future success. On the other hand, if you don't have a strong business background, you might not have the knowledge you need to make wise business decisions.
There are a few issues you may encounter if you do not have a strong understanding of business management. They include:
You could hire the wrong people which is why we recommend HR for Health

You might not handle your finances correctly

You might not have an adequate standing of legal regulations
If you want to avoid these pitfalls when you learn how to build a dental practice, you need to take some basic business classes to have an understanding of how to orchestrate your practice.
You Can Learn How To Reduce Your Tax Liability
Even though you are probably used to paying income tax, you will also have to pay taxes on your business. When you take business classes, you will have a better understanding of how to reduce potential tax liability. As a business owner, you have an opportunity to claim significant deductions that can help you save a tremendous amount of money every year. Of course, if you don't even know that you have these types of options, you could end up paying more money than you have to.
Of course, if you have tax questions, you should reach out to a tax professional for advice, but you can learn the basics of business tax management by taking a few business classes.
Taking Business Courses Can Make You More Competitive for Jobs
When you graduate from dental school, you might not be interested in opening your own practice right away. You may want to get your feet wet first, which means applying to other practices. The reality is that a lot of dentists do not have a business background. If you show that you have business courses on your resume, you will have an easier time competing for attractive jobs.
In your interview, you can talk about why you felt it was important to take business classes. Then, you can focus on some of the most important skills you learned in the classroom, how you can use them to benefit a potential practice, and why you feel like you have the skills necessary to grow the practice moving forward. Having business acumen on your resume can make it easier to land your dream job.
You Can Improve the Efficiency of the Practice
When you take business classes, you will learn about organizational management. Organizational management is important because it can help dental practices overcome a wide variety of inefficiencies that can harm the business financially.
Some of the benefits of maximizing organizational efficiency include:
You can increase the number of patients you see in a day

You can reduce your overhead expenses

You can increase the number of claims that are filed on time

You reduce the number of claims that are rejected
By taking business classes, you can learn the basics of organizational management. Then, you will have the skills you need to streamline the daily operations of your dental practice in the future.
Rely on Dental & Medical Counsel for Help Starting Your Dental Practice
These are just a few of the most important reasons why dental students should take business classes. If you are looking for help managing your dental practice, it would be our pleasure to help you. We would be happy to provide you with a complimentary consultation where we can discuss your plans and how we can help you.
At Dental and Medical Counsel, we are honored to be one of the most trusted firms for dentists everywhere. We will work with you personally, customizing our services to meet your needs. We will vigorously defend your rights, and we always put the needs of our clients first. The quality of our services is reflected in the reviews we display. If you would like to learn more about how we can help you, contact us today. We look forward to working with you.
At Dental & Medical Counsel, PC, we understand dentists have trouble navigating the legal process. We believe every dentist deserves the best advice and service so doctors can do what they do best, treat their patients. We make dentists' lives easier by providing expert guidance, so they can focus on their personal and professional aspirations.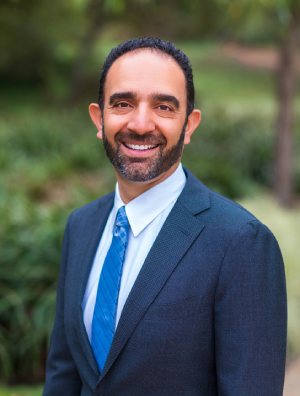 About Ali Oromchian, Esq.
Ali Oromchian, JD, LL.M. is the founding attorney of the Dental & Medical Counsel, PC law firm and is renowned for his expertise in legal matters
Ali Oromchian, Esq. is one of the nation's leading legal authorities on topics related to dentists. Since its inception, Dental and Medical Counsel PC has been regarded as one of the pre-eminent healthcare law firms devoted exclusively to dentists and other healthcare professionals.
Additionally, he is a frequent speaker on topics such as employment law, negotiation strategies, and contract and estate planning throughout North America. He is frequently quoted and has written articles for the California Dental Society, Progressive Dentist, Progressive Orthodontists, Dentistry Today, Dentaltown, and The New Dentist magazines.
Mr. Oromchian is a member of the California and District of Columbia Bar.