If you are thinking about becoming a dental practice owner, it is important for you to ensure all of your ducks are in a row. Buying a dental practice is a major decision. You are purchasing a business, and you need to put that business in a position to be successful. That starts from the minute you are even thinking about buying a dental practice. Take a look at some of the most important points you need to know, and do not forget to take a closer look at our checklist for buying a dental practice.
The Pre-Planning Stage
If you are considering purchasing a dental practice, you need to plan carefully. Before you even start looking at dental practices, you need to take a look at your own finances. First, how much money do you think you will need to put down to purchase a dental practice? Where do you want to buy? Close or far from home? In a suburb or densely populated area? Then, you need to think about whether you want to take on any partners. Do you want to be the only dentist in the practice? Or, do you want to bring on other dentists to help you?
The Practice Identification Process
After this, you need to start identifying potential practices to purchase. There are plenty of practices available, but how do you find the right one? You might be interested in purchasing a practice from a dentist who is retiring in the near future. Or, you might be interested in purchasing a practice that does not have a lot of competitors in the area. What are some of the key metrics you want to think about as you try to decide which practice is good to purchase? You need to think about the number of patients the practice has, the location of the practice, and your ability to expand the patient population.
The Closing Process
If you find the right practice, it is time to start negotiating. You will need to accept a letter of intent to purchase a practice, and then you will need to take a look at a list of tasks you must complete before closing. There are a lot of legal issues you need to work out if you are thinking about purchasing a dental practice, and it is helpful to have an advisor along the way. If you take a look at our checklist for purchasing a dental practice, you will see that we can help you with that.
Do Your Due Diligence With Dental and Medical Counsel
Buying a dental practice is a major decision, and you must make sure you do not overlook anything. That is why it is helpful to have a checklist you can use. At the Dental & Medical Counsel, a member of our team is always available to help you. We will walk you through the process, making sure you consider all potential opportunities, obstacles, and challenges. If you want to put yourself in the best position possible to be successful, sign up and download our dental practice checklist today.
At Dental & Medical Counsel, PC, we understand dentists have trouble navigating the legal process. We believe every dentist deserves the best advice and service so doctors can do what they do best, treat their patients. We make dentists' lives easier by providing expert guidance, so they can focus on their personal and professional aspirations.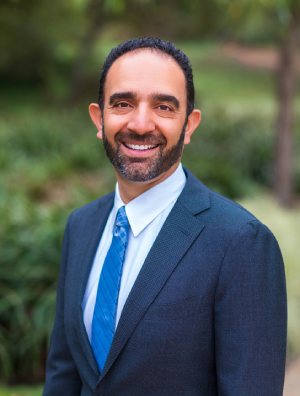 About Ali Oromchian, Esq.
Ali Oromchian, JD, LL.M. is the founding attorney of the Dental & Medical Counsel, PC law firm and is renowned for his expertise in legal matters
Ali Oromchian, Esq. is one of the nation's leading legal authorities on topics related to dentists. Since its inception, Dental and Medical Counsel PC has been regarded as one of the pre-eminent healthcare law firms devoted exclusively to dentists and other healthcare professionals.
Additionally, he is a frequent speaker on topics such as employment law, negotiation strategies, and contract and estate planning throughout North America. He is frequently quoted and has written articles for the California Dental Society, Progressive Dentist, Progressive Orthodontists, Dentistry Today, Dentaltown, and The New Dentist magazines.
Mr. Oromchian is a member of the California and District of Columbia Bar.