If you own a dental practice, you may consider retiring soon. Or, you may want to capitalize on your business investment. Regardless, one of the best ways to do so is to sell your dental practice. At the same time, how do you know how much money your practice is worth? Furthermore, how can you ensure that your patients are still taken care of? If you are a practice owner interested in selling a dental practice, take a look at our checklist for selling a dental practice below. Then, do not forget to reach out to us for advice on how to maximize the value of your dental practice.
Ensure a Transition Plan for Your Patients
If you were thinking about selling your dental practice, your first priority is your patients. After all, you probably went into dental care to help people take care of their oral health. You may have some partners who are planning on staying on after you sell your practice. Or, you may be interested in turning over the entirety of your practice to a new team. Before you think about anything else, you need to make sure that your patients will be well taken care of. Ensure the new owner is comfortable taking care of the number of patients you have and the type of dentistry you do. That way, you can make sure nobody falls through the cracks.
Value Your Business Fairly
The next step is to value your business fairly. There are a lot of factors you need to consider in the valuation of your business. If you own the building, you need to take this into account, as real estate can be particularly valuable. You also need to think about the number of patients you have, how often they come for visits, and how much revenue you generate from your patient population. You should also take a closer look at your key performance indicators, as you will want to project the amount of revenue your practice generates during the next few years. You need to take these factors into account when you are considering how much your business is worth.
Consider the Tax Implications of Selling Your Business
Furthermore, there are a lot of tax implications involved if you are interested in selling your business. You need to think about what you are truly selling, how much it is worth, and how much you might owe in taxes. As you are calculating the net revenue generated from the proceeds of your dental practice, you should think about the expenses involved in selling a business, potential capital gains taxes you might owe, and how much money you walk away with. Of course, you want to maximize the value of your business, but you need to work with a professional team that can help you. At Dental and Medical Counsel, that is where we can help you.
Work With a Legal Team from Dental & Medical Counsel
At Dental & Medical Counsel, we specialize in helping people maximize the value of their independence. If you are a private practice owner, we would be happy to work with you during the sale of your practice with our dental practice checklist. We understand that you may have spent your entire career building a dental practice, and we want to make sure you walk away with as much money as possible. If you would like to learn more about how we can help you, contact us today to speak to a member of our team.
At Dental & Medical Counsel, PC, we understand dentists have trouble navigating the legal process. We believe every dentist deserves the best advice and service so doctors can do what they do best, treat their patients. We make dentists' lives easier by providing expert guidance, so they can focus on their personal and professional aspirations.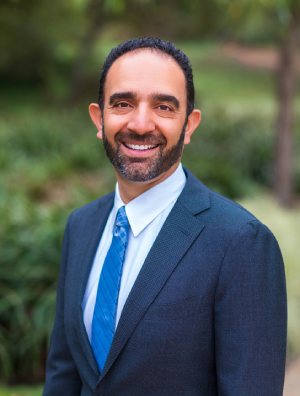 About Ali Oromchian, Esq.
Ali Oromchian, JD, LL.M. is the founding attorney of the Dental & Medical Counsel, PC law firm and is renowned for his expertise in legal matters
Ali Oromchian, Esq. is one of the nation's leading legal authorities on topics related to dentists. Since its inception, Dental and Medical Counsel PC has been regarded as one of the pre-eminent healthcare law firms devoted exclusively to dentists and other healthcare professionals.
Additionally, he is a frequent speaker on topics such as employment law, negotiation strategies, and contract and estate planning throughout North America. He is frequently quoted and has written articles for the California Dental Society, Progressive Dentist, Progressive Orthodontists, Dentistry Today, Dentaltown, and The New Dentist magazines.
Mr. Oromchian is a member of the California and District of Columbia Bar.