If you have recently graduated from veterinary school, you are probably excited to start treating patients. You may be thinking about working in an existing office, but if you want to be a practice owner, you may be thinking about purchasing a veterinary practice as well. There are a lot of moving parts if you want to become an owner in your own practice, and you must make sure you think about all of the individual components if you want to put your practice in a position to succeed. That is why you need to take a look at our new veterinary practice checklist below. What are some of the factors you need to think about?
Start the Planning Process
You need to plan carefully if you are going through the process of purchasing a veterinary practice because there are a lot of options available. First, take a look at your own financial situation. Typically, if you are interested in purchasing a veterinary practice, you will have to put down some money. You might need to take out a loan for this money if you do not have a lot of capital available after finishing veterinary school.
After this, you need to think about the location of the practice. As a part of your new veterinary practice checklist, you should think about whether you want to purchase a practice in a major city. Or, you might be interested in purchasing a practice and a rural area. There are lots of people who want to buy a location in the suburbs. Think about your lifestyle and how far you are willing to drive to work in the morning.
Finally, you should think about whether you want to be a solo practitioner or if you want to bring on partners. Having partners might be helpful if you want to divide the overhead expenses and work hours, but it also means that you need to divide the revenue.
Find the Right Practice
You also need to find the proper practice to purchase. Even though there might be plenty of opportunities available, you should think about the individual situation of each of the current practice owners. For example, there might be a veterinarian in your area who is thinking about retiring in the future. They may want to sell the practice, and you might be the perfect buyer.
Or, you may find that there is a practice that has a lot of competition, which could be the reason why the owner is trying to sell it. Make sure you feel like you can build a successful practice with the foundation of the practice you buy. Think about the competition you will face.
You should think about the individual patient population as well. Do you think there are a lot of pet owners in the area? If you specialize in exotic animals, do you think you will have enough patients to survive? Always think about your ability to expand the practice, the location of the practice, and possible competition in the area before you decide to go through with the purchase.
The Negotiation
Once you decide to buy a practice, there will be a negotiating process in place. The practice owner will try to justify a certain value to you, and you will need to decide whether you agree with that. There may be some negotiation regarding the length of time over which you will pay for the practice, the interest rate attached to the sale, and the final value of the practice. You need to think about the most important metrics that are a reflection of the value of that practice. This can be a complicated process, which is why you need to work with a professional veterinary lawyer who can help you.
Close the Sale
Finally, once you have found the right practice, it will be time for you to close the sale. There will be a letter that you will have to sign indicating your intent to purchase the practice. You will then be given a long list of tasks that you need to complete before the closing process. Because there are a lot of legal issues involved if you are interested in purchasing a veterinary practice, you need to have someone in your corner who can advocate for your rights and protect your interests. That is why our new veterinary practice checklist is so helpful. A team member can walk with you as you check off the tasks one by one, ensuring that you put yourself in the best position possible to be successful.
Purchase the Right Vet Practice With the Help of Dental & Medical Counsel
In the end, purchasing a veterinary practice is a significant decision, and you need to make sure that you are happy with the end result. It is helpful to use our checklist, and we would be honored to act as your guide. There are a lot of potential opportunities available, but there are challenges and obstacles you need to overcome as well. You do not want to overlook anything, and we have a significant amount of experience we can use to assist you. If you want to learn more about the process of purchasing a vet practice with a veterinary lawyer near me, contact us today to talk to a member of our team! We are always standing by to assist you.
Frequently Asked Questions
Q: What are the key considerations when buying a veterinary practice?
A: Financials: Review the practice's financial records, including revenue, expenses, and profitability, to assess its financial health and potential for growth.
Q: How do I determine the value of a veterinary practice?
A: The value of a veterinary practice can be determined through various methods, such as financial statements analysis, cash flow evaluation, market comparables, and goodwill assessment. Hiring a professional business appraiser or a veterinary practice consultant can also help determine the value of the practice.
Q: What financing options are available for buying a veterinary practice?
A: Financing options for buying a veterinary practice may include traditional bank loans, Small Business Administration (SBA) loans, private financing, seller financing, and partnerships with other veterinarians. It's important to thoroughly research and compare different financing options to find the one that best fits your financial situation and needs.
Q: What due diligence should I do before buying a veterinary practice?
A: Due diligence before buying a veterinary practice is crucial and may include reviewing financial records, contracts, leases, licenses, permits, tax returns, client records, employee contracts, and other legal and operational documents. It's also essential to conduct a thorough inspection of the practice's physical assets and equipment and evaluate the practice's reputation and goodwill in the community.
At Dental & Medical Counsel, PC, we understand veterinarians have trouble navigating the legal process. We believe every veterinarian deserves the best advice and service so they can do what they do best, treat their patients. We make veterinarians' lives easier by providing expert guidance, so they can focus on their personal and professional aspirations.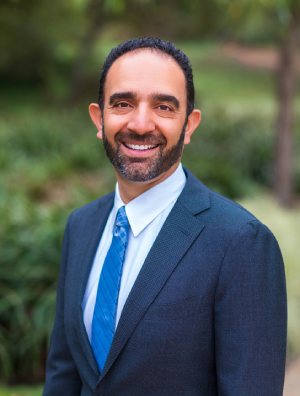 About Ali Oromchian, Esq.
Ali Oromchian, JD, LL.M. is the founding attorney of the Dental & Medical Counsel, PC law firm and is renowned for his expertise in legal matters related to veterinarians
In addition to practicing law for almost 20 years, Ali is also a renowned speaker, throughout North America, on topics such as practice transitions, employment law, negotiation strategies, estate planning, and more! Ali has helped hundreds of veterinarians realize their professional goals and looks forward to aiding you in navigating the legal landscape.