Starting an optometry office in California is an endeavor that requires strategic planning, keen attention to detail, and a deep understanding of legal implications. The journey, while rewarding, is complex, and the advice of experts like DM Counsel can be invaluable.
As an optometrist, whether you're embarking on a solo venture or considering a partnership, we have a thorough guide to help you navigate through some of the most crucial aspects of opening your practice.
Finding the Right Land
The location of your optometry practice can make or break your business. Choosing between renting or buying your office space is a significant decision. It's important to weigh the pros and cons of each option to make the most suitable choice for your practice.
Renting is a practical choice for optometrists who value flexibility and want to minimize upfront costs. This option allows you to relocate easily if your practice outgrows its current location or if the demographics of your market change. However, with renting, you are subject to the landlord's rules and annual rent increases.
In contrast, purchasing your office space is a long-term investment that builds equity. It provides stability and allows complete customization of the property to suit the needs of your practice. However, this option requires a substantial initial investment and can tie your practice to a single location.
Both renting and buying have their advantages and challenges. The choice between the two should be based on your current financial status, long-term business goals, and your growth strategy. Evaluating these factors thoroughly will help you make an informed decision. Keep in mind that your private practice is an investment, and purchasing the land can be a way to diversify your assets; however, it also takes a significant amount of capital to purchase land, and you need to make sure it is in the right location.
Solo Practice vs. Partners
The decision to run a solo practice or to join forces with partners is a crucial one. It impacts the future of your practice and your work life balance. Some people prefer to be in a solo practice because it allows them to make all of the decisions, but it also means that you may not have anyone to fall back on when you go on vacation.
A solo practice allows you complete control over all business decisions, giving you the freedom to run the practice as you see fit. The privacy and flexibility that come with a solo practice are hard to match. However, being a solo practitioner means bearing all the business risks and responsibilities alone.
Alternatively, forming a partnership allows you to share business risks, operational responsibilities, and financial investment. It brings together diverse skillsets and experience that can enrich the practice. However, it necessitates shared decision-making and potential compromises which might lead to disagreements.
Each practice model has its benefits and challenges. Your decision should reflect your personal preferences, long-term career aspirations, and working style. It's a decision that should not be rushed but rather thought out with careful consideration. Do not hesitate to reach out to a legal professional who can help you decide whether a solo practice or a partnership Arrangement is better for you.
Legal Structure of the Practice
Choosing the legal structure for your optometry practice is a fundamental step. The legal structure affects the way your business is taxed, the degree of personal liability you'll bear, and the way you'll operate your business.
A sole proprietorship is the simplest form, offering full control and simplicity in setup. However, it doesn't differentiate between personal and business assets, making you personally liable for any business debts or legal issues. Even though it may provide you with the most flexibility, it also means you will take on more risk.
An LLC, or Limited Liability Company, provides a shield between your personal assets and your business's liabilities. This structure requires more paperwork and formalities but provides personal liability protection. You may want to reach out to our team for help forming an LLC.
A corporation is a complex business structure with more stringent regulatory requirements. It offers maximum personal liability protection but comes with double taxation on profits unless you opt for an S corporation. You must make sure you consider the benefits and drawbacks of this option carefully before you decide if it is right for you.
Each of these structures has unique legal requirements and potential advantages and disadvantages. When choosing, consider your business's size, the level of control you want to retain, and your acceptable level of personal liability. Consultation with legal experts like DM Counsel can help you navigate this complex decision.
Hiring the Right Staff
A successful optometry practice is built on the competence and commitment of its team. Hiring the right staff is crucial, as they will also be the face of your organization and will frequently be the first point of contact between your practice and the patient.
Your team may include receptionists, opticians, optometric technicians, and billing specialists. These roles are critical to a well-run practice and hiring individuals who are skilled and compatible with your practice's culture is important.
Recruitment can be approached through various methods including job advertisements, recruitment agencies or word of mouth. Each method has its own merits, and the best approach often combines multiple strategies.
Once candidates have been identified, a thorough interview process and background checks are essential steps before finalizing a hire. It's also crucial to have employment contracts that comply with labor laws and protect both the employees and your practice. For more details, check this comprehensive guide.
Maintaining a well-trained, motivated staff not only contributes to the smooth functioning of your practice but also to a positive patient experience, ultimately benefiting your business in the long run.
Finding the Right Equipment
Investing in the right equipment is crucial for a successful optometry practice. Necessary equipment for an optometry office can include examination chairs, ophthalmic stands, phoropters, slit lamps, and fundus cameras among others. While the upfront cost for such equipment can be high, they are essential for providing quality eye care.
Depending on your practice's budget and the frequency of use, you can opt to either rent or buy these devices. Renting can be a viable option for equipment used less frequently, while purchasing could be more cost-effective for tools used daily.
Before purchasing any equipment, thorough research should be conducted to compare different models, manufacturers, and suppliers. Look for equipment warranties and post-purchase customer support.
It's also important to ensure that regular maintenance of all equipment is conducted, ensuring their longevity and reliability. This proactive step helps prevent sudden equipment failure and disruption of service.
Reach Out to DM Counsel for Help Opening Your Optometry Practice
The process of opening an optometry office in California is challenging but also rewarding. The complexities involved in this endeavor make it crucial to have experienced legal experts, such as DM Counsel, by your side.
With the guidance of DM Counsel, from planning your property acquisition to staff hiring, navigating legal structures, and beyond, you can embark on this journey with confidence. Don't hesitate to reach out to DM Counsel and ensure your optometry practice gets off to a great start.
Frequently Asked Questions
Q: Why do I need legal counsel when opening an optometry office in California?
A: Opening an optometry office involves complex legal processes, such as property acquisition, business structure, and compliance with regulations. Legal counsel like DM Counsel provides invaluable expertise to navigate these intricacies, ensuring a smooth and legally sound establishment.
Q: How can legal counsel assist with property acquisition for my optometry office?
A: Legal counsel can help review lease agreements, negotiate terms, and conduct due diligence on potential properties. They ensure your interests are protected, address zoning requirements, and guide you through any legal complexities involved in renting or buying the property.
Q: What are the benefits of choosing a legal structure with the help of counsel?
A: Legal counsel can explain the pros and cons of different structures, such as sole proprietorship, LLC, or corporation. They'll help you choose the best fit for your business goals, considering taxation, liability, and operational flexibility.
Q: How can legal experts aid in staff hiring and employment contracts?
A: Legal counsel can assist in drafting comprehensive employment contracts that comply with labor laws. They can also guide you through the hiring process, ensuring you hire skilled staff and avoid potential legal pitfalls.
Q: What role does legal counsel play in equipment procurement for my practice?
A: Legal experts can advise on lease or purchase agreements for expensive equipment. They'll review contracts to safeguard your interests and ensure you receive adequate warranties and support from suppliers.
Q: What legal aspects should I consider when forming a partnership for my practice?
A: If you opt for a partnership, legal counsel will help draft partnership agreements that outline responsibilities, profit-sharing, decision-making processes, and dispute resolution, protecting the interests of all parties involved.
Q: Can legal counsel assist with compliance and regulatory matters?
A: Yes, legal counsel can guide you through various regulations and licensing requirements that pertain to running an optometry practice in California, helping you stay compliant and avoid legal complications.
Q: How can I benefit from ongoing legal support after establishing my practice?
A: Legal counsel can provide ongoing support for various legal needs, such as contract reviews, addressing disputes, handling lease renewals, and navigating changes in regulations, ensuring your practice remains legally secure.
Q: What sets DM Counsel apart as legal advisors for optometry offices?
A: DM Counsel has extensive experience in assisting optometrists with legal matters. We understand the unique challenges of the industry and offer personalized solutions tailored to your specific needs and aspirations.
Q: How can I get in touch with DM Counsel for legal assistance?
A: To receive expert legal counsel for opening your optometry office in California, simply reach out to DM Counsel via our website or contact us directly. Our team will be delighted to assist you on this exciting journey.
At Dental & Medical Counsel, PC, we understand navigating the legal process can be tricky. We believe every doctor deserves the best advice and service so doctors can do what they do best, treat their patients. We make their lives easier by providing expert guidance, so they can focus on their personal and professional aspirations.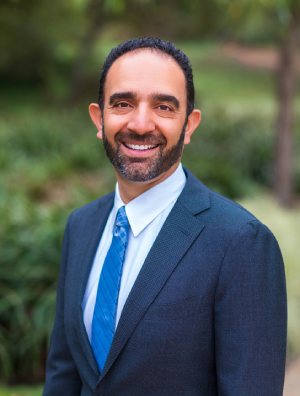 About Ali Oromchian, Esq.
Ali Oromchian, JD, LL.M. is the founding attorney of the Dental & Medical Counsel, PC law firm and is renowned for his expertise in legal matters
In addition to practicing law for almost 20 years, Ali is also a renowned speaker, throughout North America, on topics such as practice transitions, employment law, negotiation strategies, estate planning, and more! Ali has helped hundreds of optometrists realize their professional goals and looks forward to aiding you in navigating the legal landscape.