As an Optometrist, you've likely had a wealth of rewarding experiences. But it's time to look towards the future and capitalize on your hard work. Whether you're seeking a change or retirement, selling an optometry practice is no small task - but we've created a guide to make the process easier for you.
Start Early
After forming your retirement plans and plotting out the pathways to get there, it is time to move towards that goal. To make sure you receive maximum value from selling your optometry practice, start early - ideally one full year before putting it on the market. That way, prospective buyers will be able to make an informed decision about buying with certainty when they come along.
As a practice owner, it is key to gauge the worth of your business in advance of retirement. Unfortunately, many physicians are astonished by discovering that their assumed market rate is much lower than expected - an assessment that could have been avoided with proper planning several years prior. By being proactive and preparing for this situation ahead of time, costly adjustments can be made if necessary. In the past, one could expect their optometry practice to be priced at almost all of their yearly gross income. Still, nowadays that number is more likely to lie between 40-70%. The value of a doctor's practice depends on how much money an individual can get out of it; as such, smaller and less lucrative centers usually go for closer to 40%, while high-volume efficient locations with significant profits have up to 70% asking prices.
For those who are nearing retirement, it can be difficult to make a huge shift in their current practice. Also, market factors like changing demographics will affect the value of the practice no matter what one does. However, there is still much that sellers can do within their last five years in business to heighten their worth and attract buyers!
Take a Look at Your Current Numbers
To ensure that your practice thrives and remains up to date, assess critical stats such as inventory turnover rate, employee productivity, revenues per patient, and managed care risk. Compare these figures against the industry standard for optometric practices to pinpoint areas of improvement - this way you can sustain a high net income while still allocating resources towards equipment upgrades, personnel training programs and practice aesthetics.
To make sure your practice is capable of delivering consistent levels of quality and value, begin making improvements at least three years prior to selling. Buyers will closely evaluate the past several years' worth of records; hence any major changes - both good and bad - could produce a wary reaction from potential buyers. With these changes made before the sale, you can be sure that the transition will go more quickly and seamlessly! For example, when your cost of goods is slashed from 33% to 25%, lenders and buyers may doubt whether this decrease will last. However, with proper adjustments in place prior to the sale you put their minds at ease.
For the five years preceding a sale, it is essential that doctors maintain accurate and up-to-date profit/loss statements and balance sheets. This allows them to capture all revenue sources during this period of time and ensure they maximize their profits effectively. Taking note of every income earned in those 5 years should also be included for maximum financial gain.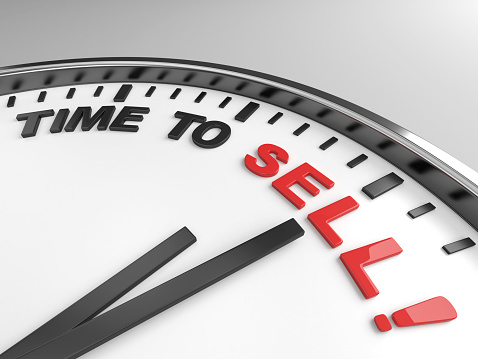 When and How to Sell
If retirement is just around the corner, when is the best time to make your plans a reality? Above all else, be prepared for any surprises that may arise. It's wise to give those closest to you first refusal rights in case of an unanticipated event near retirement age that might prevent you from getting the most out of a sale. Don't take risks with unfinished business or it could cost you dearly if disaster strikes.
Additionally, the time it takes for a successful practice sale is dependent on market conditions. If you find yourself in an area that's highly sought-after by buyers, then selling your business may take as little as six months; however, if the location isn't very desirable to prospective purchasers, you could be looking at much longer until the perfect buyer comes along.
As an optometrist, retirement offers three options: selling the practice entirely; introducing a partner for complete withdrawal from work; and continuing to operate up until closing shop permanently. Although this third option may not seem appealing, it is more logical than trying in vain to sell your business when you are aware of its effects on its worth. Gradual devaluation should be acknowledged as a feasible choice rather than attempting a sale that won't end positively.
Make It A Smooth Transition
Partnering with a colleague ahead of retirement will make transitioning the practice to new ownership much simpler for patients. This allows younger doctors optometrists enough time to understand how things are done in the office and minimize any potential patient attrition because of changes. Moreover, it grants them invaluable chances such as taking charge and eventually managing everything themselves!
Established optometrists have the opportunity to partially sell their practice to a junior associate - an idea that might be difficult for possible buyers to finance upfront. Luckily, both parties can reap benefits from different financing alternatives such as seller-financing or negotiating an earn-in agreement. In the long run, this could potentially prove advantageous.
For a successful retirement sale of your practice, meticulous planning is essential. It appears that those who are most content with their decision to retire have taken control of the process and planned proactively for it.
When you've laid out your retirement plans and the corresponding procedures, it's essential to make sure that your practice can be sold at its full price. Before retiring, get a prior appraisal or evaluation of what could potentially be obtained on the market - this will protect you from any unexpected disappointments when finding out its true worth during the sale
For the previous five years, doctors must meticulously record and provide accurate updated profit/loss statements and balance sheets. Moreover, all income generated during that period should be fully documented to guarantee a smooth sale process.
Additionally, it is now critical to reduce any creative accounting and curtail disbursements that have been charged to the company. All discretionary costs on owner luxuries like elaborate cars, home offices, traveling expenses, and other items which concurrently add up to the business' outlays must come to a halt or at least be documented so that prospective buyers can inspect the true cost of running a business.
At Dental & Medical Counsel, PC, we understand optometrists have trouble navigating the legal process. We believe every optometrist deserves the best advice and service so doctors can do what they do best, treat their patients. We make optometrists' lives easier by providing expert guidance, so they can focus on their personal and professional aspirations.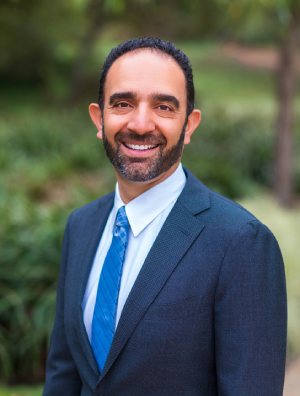 About Ali Oromchian, Esq.