To ensure a smooth departure from your practice, you must begin planning at least one year in advance. Even if it's only been recently that you've decided to sell, this timeline allows ample time for organizing everything needed to properly exit the business. With an effective strategy in place, any customer relationships and partnerships can be maintained during the transition period. Therefore, whether it is tomorrow or next year when you're prepared to leave - having a sound plan of action beforehand will guarantee success!
1. Develop an exit strategy.
It doesn't matter whether you are hoping to sell soon or sometime far in the future- establishing an exit strategy is critical. An exit plan will enable you, as a spa owner, to leave your business with ease and peace of mind. Taking the time now to create such a map for yourself can make all of the difference later on!
As you plan your exit strategy, consider the following questions:
● Will I be selling my spa to an employee, family member or competitor?
● Does the sale of this specific spa dictate when I choose to retire?
● When do I want to conclude the transaction for my business?
● After transferring ownership will I remain as a consultant or worker with them temporarily afterwards?
Are any of my employees and leaders staying on post-sale under new leadership?
Mapping out the exact date of your transition is vital to hitting your objectives for the sale. Timing and duration should be carefully factored into this process, so you can ensure success.
When it comes to selling your med spa and funding a comfortable retirement, you need to assess how much money you require from the sale. This can determine if staying with the new owner for some time is necessary before retiring entirely.
2. Organize contracts, financials, and paperwork.
Now that you've established an exit plan, it's time to collect the necessary documents. Work with a dependable lawyer or accountant to compile and organize.
Contracts, financial documents, leases agreements, tax and licensing documents should be gathered to provide interested buyers with a complete overview of the due diligence process. Additionally, don't forget to include any other relevant records that may be beneficial in their review.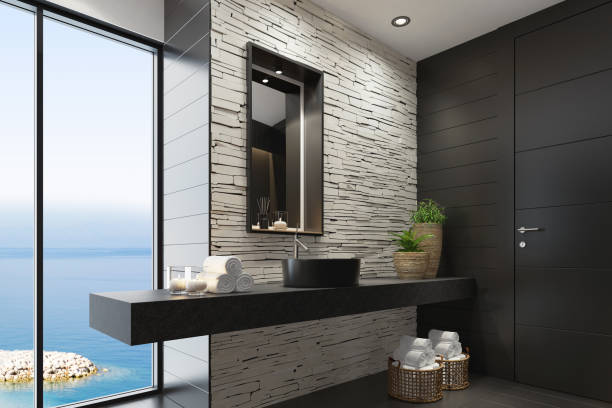 3. Prepare the spa for sale.
Before you list your spa business for sale, it's essential that you optimize its value. To do this, strive to refine every aspect of your operations: marketing endeavors, daily duties, pricing structures, staff members and services. If any areas are found to be weaknesses in the company's blueprint - tackle them immediately!
Maximizing your day spa's value is essential, and one way to do this is by seeking out new opportunities. The more extensive a spa's book of business looks to potential buyers, the more attractive it will be when selling; so create strategies for growing your customer base. You can expand the scope of clients that come through the doors which in turn increases cash flow prior to selling with these methods:
To make your medical spa stand out, consider adding in-demand services like injectables, facials, and waxing; crafting captivating packages; setting up a membership or loyalty scheme; employing cutting edge marketing tactics to engage with your desired demographic; and formulating an employee incentive program.
4. Value your spa business.
Emotional attachment can often cloud a small business owner's sense of what their venture is worth. To make sure you get the right price for your spa, it's important to employ an impartial third-party professional valuation service that will provide a comprehensive assessment of its worth so you have solid footing when defending your asking cost with prospective buyers.
When it comes to selling your med spa, market conditions can greatly influence the success of that venture. To ensure you make a substantial profit from the sale, carefully consider if the current business model is profitable and if it will generate enough income for both servicing debt and providing yourself with an adequate salary. If necessary, wait until favorable market conditions present themselves in order to maximize your return on investment.
If you are the sole owner of your medspa, then hiring an associate is a wise decision to plan for the future. A well-trained and reliable employee will ensure that your business continues running smoothly after you retire or make any transition, making it significantly more valuable in potential buyers' eyes. In some cases, they may even be interested in buying it!
5. List your spa for sale.
Lastly, to effectively list your spa for sale, you should consider enlisting the help of a professional business brokerage service. If you're looking to list your spa business for sale, then getting in touch with a reliable brokerage is the best option. Through their expertise and connections, they can easily match prospective buyers with eager sellers. Moreover, an experienced broker and attorney will ensure that the whole process goes as smoothly as possible, allowing for the quick completion of the ideal deal!
When you enlist the help of professionals to assist with valuing your med spa and crafting a comprehensive prospectus, they will be able to point out which aspects draw buyers in and make it easier for you to market effectively. With advisors versed in selling medical spas at your side, you'll have access to all the tools necessary for an efficient sale.
Preparation is essential when planning to buy or sell a medical spa. You don't want to overpay in any purchase nor receive anything less than the full value of your practice through a sale. If you need help with selling your med spa, Dental Medical Counsel can be of assistance! Reach out today for more information and schedule an appointment with optometry lawyer Ali Oromchian for a free consultation - so you can get fair market value for what's yours.
Frequently Asked Questions
Q: How do I determine the value of my med spa?
A: The value of your med spa will depend on a variety of factors, including the size of the business, its location, its financial performance, and the demand for med spas in your area. Consider hiring a professional business appraiser to help you determine the fair market value of your med spa.
Q: How do I find potential buyers for my med spa?
A: You can start by reaching out to other med spa owners in your area to see if they are interested in buying your business. You can also list your med spa for sale on online marketplaces. Consider hiring a business broker to help you find potential buyers and manage the sale process.
Q: What should I expect during the sale process?
A: Selling a med spa can be a complex process that involves negotiations, due diligence, and legal paperwork. You should expect to provide detailed financial and operational information to interested buyers, and be prepared to negotiate the terms of the sale. Consider hiring a business attorney to help you navigate the legal aspects of the sale.
Q: How can I make my med spa more attractive to potential buyers?
A: To make your med spa more attractive to potential buyers, you should focus on improving its financial performance and operations. This could include reducing expenses, increasing revenue streams, and implementing systems to streamline operations. You should also consider investing in marketing and branding efforts to enhance the med spa's reputation and attract new customers.
Q: Can I sell my med spa if I still have outstanding debts or loans?
A: Yes, you can still sell your med spa if you have outstanding debts or loans. However, it's important to disclose these obligations to potential buyers and work with them to develop a plan for repayment or assumption of the debt. You should also consider hiring a financial advisor or accountant to help you manage the financial aspects of the sale.
At Dental & Medical Counsel, PC, we understand navigating the legal process can be tricky. We believe every doctor deserves the best advice and service so doctors can do what they do best, treat their patients. We make their lives easier by providing expert guidance, so they can focus on their personal and professional aspirations.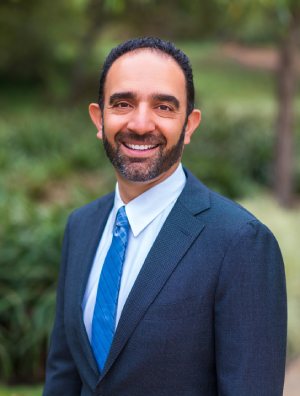 About Ali Oromchian, Esq.
Ali Oromchian, JD, LL.M. is the founding attorney of the Dental & Medical Counsel, PC law firm and is renowned for his expertise in legal matters
In addition to practicing law for almost 20 years, Ali is also a renowned speaker, throughout North America, on topics such as practice transitions, employment law, negotiation strategies, estate planning, and more! Ali has helped hundreds of optometrists realize their professional goals and looks forward to aiding you in navigating the legal landscape.