You have spent your entire life working to be a dentist. You have worked hard to graduate undergrad, get into one of the best dental schools in the country, and finish your training program with flying colors. So, what happens after dental school? If you are wondering what to do after dental school, there are several options. You might be interested in purchasing a dental practice, or you might be interested in opening your own business.
Regardless of whether you are interested in buying a dental practice, opening a new practice, or working for an established practice, you need to think carefully about dental practice management. Unfortunately, working as a dentist can be a particularly litigious area, and that is why you need to protect yourself from dental lawsuits with the right human resources software.
With access to HR for Health, you can protect yourself against lawsuits, focus on taking care of your patients, and put your practice in a position to be successful. Learn more about how HR software can help you protect your practice from lawsuits.
Your Responsibilities as a Practice Owner
First, it is important to think about the responsibilities you have as a dental practice owner. When you go through dental school, you are probably focused on learning everything you need to do to provide exceptional dental care for your patients. You may not necessarily be thinking about the business side of running a dental practice.
When you decide to open your own practice, you may feel like you have been dropped into the deep end. You need to take the time to get things right. You must make sure that you are in compliance with all local, state, and federal employment laws. Even if you do not intentionally violate any laws, you could end up facing lawsuits.
Some of the most common lawsuits that dentists face include:
Wage and Hour: These are lawsuits related to payroll compliance. You must make sure that you pay your employees properly, and you need to report the right information to all regulatory authorities.
Harassment: There are also situations where a dentist can face lawsuits stemming from harassment claims. This includes sexual harassment claims, which can be very expensive, messy, and difficult to deal with.
Discrimination: From time to time, dentists can even face allegations of discrimination. There are different types of discrimination, ranging from racial discrimination to sexual discrimination and even allegations related to discrimination on the basis of sexual orientation.
Now, you can access HR for Health, which can help you automate many of these tasks to protect yourself from potential lawsuits. It has been designed with important compliance issues in mind, and it can help you protect your dental practice from harm.
You may not have the resources to hire an entire human resources department, but this software program can help you with payroll, timekeeping, manuals, and numerous other HR functions that allow you to protect your practice accordingly.
HR Software Can Help You Avoid Wage and Hour Issues
First, it is critical to take a look at lawsuits that may arise related to wage and hour allegations. There are several disputes that you may encounter as you run a practice. They include:
Minimum Wage: As a practice owner, you are required to pay your employees at least the minimum wage. The minimum wage can vary depending on where you are located. It varies from state to state, and it is usually a function of the cost of living in your area. If you face allegations that you have not paid someone the minimum wage, you need to have a software program that can back you up. That is where the right HR program can help you.
Overtime Work: You might be required to pay certain employees overtime or holiday pay. This means that their hourly wage could go up depending on the number of hours they work in the week. You must make sure you pay them properly, and a human resources software program can make sure that happens.
Employees versus Independent Contractors: Your responsibilities to your employees will vary depending on whether they are employees or independent contractors. You might not have as many responsibilities if the people you work with are independent contractors, but you need to make sure they meet the definition. An HR software program can help you do that.
Break Time: You might be legally required to give your employees a certain number of breaks during the day. You must make sure you document every break they take. That way, if an employee accuses you of not allowing them to take the minimum number of breaks, you can pull up the documentation to show that you did.
Clearly, there are a lot of rules you need to follow regarding wage and hour law. If you try to handle all of your payroll needs on your round, it is very easy to make a mistake. Then, you could find yourself in violation of one of these complicated rules, even if you did not intend to do so.
If you use HR for Health, there is a convenient payroll processing module that you can use. It will handle all of your payroll information for you, and it will make sure that you are in compliance with all local, state, and federal payroll laws. You might be able to get all of your payroll processing done in as little as 10 minutes.
You might also be interested in the timekeeping system that comes with HR for Health. You will have firm records of the number of hours each of your employee's work. You can also keep track of the breaks they take and the vacation time they use. This is critical evidence if you end up facing claims related to wage and hour violations.
No matter how accurate you think you are, there is a chance that you could face a wage or hour lawsuit during your time as a dental practice owner. Your biggest weapon is your documentation. You need to make sure you have accurate records, and HR for Health will provide them for you.
Human Resources Software Provides Employee Manuals
You probably think very carefully about who you want to hire. You need them to be good team members, and you must make sure they don't cause any problems. No matter how carefully you vet your employees, there is a chance that they might not meet the standards you set. There are even situations where you might need to terminate them.
In most areas, you have the right to terminate an employee for any reason as long as it is not illegal. How do you know if you are terminating someone illegally? That is where Human Resources software can help you. In general, you are not allowed to terminate someone on the basis of religion, gender, race, or membership in a protected class. You also cannot fire someone in retaliation for them exercising their legally protected rights.
You need to have evidence that you had a valid reason to terminate someone. This is where human resources software can help you. You should have firm policies and procedures in place and evidence showing that they violated one or more of those procedures.
You can use HR for Health to develop an employee manual that you give to all of your new hires. This will serve as evidence in case one of your employees violates one of your procedures and ends up getting fired.
You can also use your employee manual to ensure people do not face discrimination. Discrimination is still rampant in some workplaces, and you need to make sure it does not show up in yours. If you have policies and procedures to protect your employees against discrimination, you can reduce your chances of facing a lawsuit.
Keep Track of Your Documentation
Even though you might write everything down, it isn't worth anything if you cannot find it. That is another area where a human resources software program can be helpful. The days of keeping everything in a filing cabinet are over. If you do not save your documentation, you leave yourself vulnerable to potential lawsuits related to harassment, discrimination, and payroll issues.
With HR for Health, all of your key documents will be kept in a secure location. You can even store them on the cloud, making it easy for you to access them no matter where you are located. You don't have to worry about flipping your folders, and you don't have to worry about interpreting handwriting. Instead, you can pull up a digital copy of the document, providing answers to questions your employees might have. You can also produce records as evidence in the event you face a lawsuit.
Furthermore, HR for Health can automate a lot of the tasks that you used to do by hand. You probably went to dental school to take care of patients. You did not go to dental school to do administrative work. That doesn't make your administrative work any less important, but you can let the computer take care of it for you. For these reasons, you should consider going with HR for Health. Let the software program do what it is best at, and free yourself up to do what you are best at. That means taking care of your patients.
An Entire Human Resources Department in a Small Package
Regardless of whether you are merging dental practices, starting your own dental practice, or purchasing a dental practice, owning a dental practice comes with a lot of responsibilities. You need to make sure that you protect your practice accordingly, and that means using the right human resources program.
With HR for Health, you can protect yourself against lawsuits of all types. This is a software program that can keep track of your policies and procedures. You can also use it to keep track of documentation related to all aspects of employee management. That way, in the event that you do face a lawsuit, you can produce evidence that protects you and your practice. Learn more about HR for Health today, and use it to protect your dental practice from harm.
At Dental & Medical Counsel, PC, we understand dentists have trouble navigating the legal process. We believe every dentist deserves the best advice and service so doctors can do what they do best, treat their patients. We make dentists' lives easier by providing expert guidance, so they can focus on their personal and professional aspirations.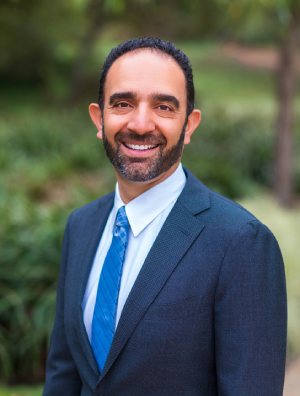 About Ali Oromchian, Esq.
Ali Oromchian, JD, LL.M. is the founding attorney of the Dental & Medical Counsel, PC law firm and is renowned for his expertise in legal matters
Ali Oromchian, Esq. is one of the nation's leading legal authorities on topics related to dentists. Since its inception, Dental and Medical Counsel PC has been regarded as one of the pre-eminent healthcare law firms devoted exclusively to dentists and other healthcare professionals.
Additionally, he is a frequent speaker on topics such as employment law, negotiation strategies, and contract and estate planning throughout North America. He is frequently quoted and has written articles for the California Dental Society, Progressive Dentist, Progressive Orthodontists, Dentistry Today, Dentaltown, and The New Dentist magazines.
Mr. Oromchian is a member of the California and District of Columbia Bar.