As you look ahead to someday selling your healthcare practice so you can retire, think of it as an opportunity to leave a legacy of a fulfilled career. This can happen if you have carefully planned for this transition and know how to implement your exit strategy.
One key to making this transition and leaving your practice in the hands of another professional who will carry on your legacy is to hire professionals who can help you with the sale. One professional who sold her dental practice by herself with only the assistance of a contract lawyer says selling a practice on her own was a full-time job.
She advises other sellers to get outside help. She underestimated how time-consuming and exhausting the selling process was. It was like working a full-time job while still running the practice.
At Dental & Medical Counsel, we have years of experience helping our clients with the sale of their professional practice. We specifically provide services to physicians, dentists, veterinarians, and optometrists. Do yourself a favor and focus on maintaining your practice while we focus on the sale.
We will find the right buyer who will continue the practice with the high standards you worked so hard to maintain. We customize transition plans to be certain you are able to move on to your new retirement life with confidence that your legacy is preserved.
Steps for Finding the Ideal Buyer for Your Professional Practice
Selling a professional practice is much more complex than selling your home or a piece of real estate. There are steps you can take to be sure you find the right buyer and get the right price.
Plan ahead. It is never too soon to plan for selling your practice when you retire. Some professionals advise you to make a 10-year plan. Others say plan five years ahead. This provides you time to build the practice to a level that you can sell it for a profit.
This also gives you time to build a reputation in the community that will allow you to choose a buyer. With proper planning, you can obtain financial security with the sale and leave a positive legacy as you transition to your retirement.
Enlist the help of professionals. As mentioned, selling a practice can be a full-time job. Enlist the help of someone with experience in buying and selling professional practices. That professional will be involved in all aspects that are listed here and will take most of these steps on your behalf.
Obtain an appraisal of the practice. Placing a value on a professional practice is difficult because it includes both tangible and intangible assets.
Tangible assets: the physical space, whether you own it or rent it. All

Intangible assets: The goodwill of the practice based on your reputation and established community relationships.

Other factors: These factors include whether the practice is in a specialty within your profession, how long has the practice been at the specific location, what are the liabilities and account receivables, and any other factor that seems relevant.
Determine an asking price. The price needs to be realistic. In addition to the appraised value, you need to consider the fair market value. Check recent practice sales. Be willing to compromise. That does not mean you should unreasonably reduce your price. It means being flexible. One example is to be willing to take payment in installments if the otherwise ideal buyer is unable to pay a lump sum for the practice.
Find the right buyer. Sometimes, the right buyer will be in front of your face. Is there an associate you have confidence in, and who has expressed interest in buying the practice? This is often the right buyer to carry on your legacy. The associate has worked by your side and likely has your same practice philosophy and management skills.
There may be another professional practitioner nearby who you trust and respect who may be interested in purchasing your practice. If so, visit their office to see how they interact with staff and patients.
Ask yourself if the potential buyer is someone who you would personally trust and consult with them for their services. You need to be confident they will meet your ethical responsibilities to provide appropriate care to your patients after you have left the practice.
Searching for the right buyer is complicated. Of course, you want the right price, but you also want to be compatible with the buyer and want the buyer to share your vision for the practice and your philosophy of how you treat your staff and your patients. If you don't focus on these issues, you may regret it and find your legacy has not been carried on.
There may be several professionals who want to buy your practice. If you cannot visit their offices, or if the buyer is a new graduate, be prepared with a list of questions to ask them during your first interview. You can then eliminate potential buyers who you feel are not a good fit and will not carry on your legacy.
Have a solid transition plan. If possible, some experts recommend you stay with the practice for a time, even up to one year, so the patients become comfortable and happy with the transition. Also, if something isn't working well, it gives both you and the buyer a chance to work out the kinks.
This may not be possible for you or even something you want to do. At Medical & Dental Counsel, we assist all professionals with transition plans. This often involves strategizing with the buyer. If buyers are not willing to work with you on a solid transition plan, that is a strong signal that you have not found the right buyer.
Other Assistance Provided by Legal Counsel for the Sale of a Professional Practice
In addition to assisting you with all the areas mentioned, there are other important ways professionals can assist you with the sale of your practice.
Prepare you for tax consequences. State and federal taxes are always a concern with any financial transaction. They impact how much you will ultimately receive from the sale of your professional practice. A tax professional will help you know how to structure the sale in ways that can reduce your tax liability from the sale.
Make certain your professional obligations are met. The professional will know the legal and ethical obligations required of your particular professional licensing board. For example, you likely have a duty to inform your patients of your departure and introduce them to the professional who is taking over the practice.
There may be other regulations and rules you need to comply with. You can trust your professional to know what these are and make sure you are in compliance.
Make sure you tend to administrative details. Some examples are notifying your referral sources of the transition, changing the address on publications you subscribe to, and closing bank accounts.
Drafting or reviewing the sales contract. The contract should clearly spell out the roles of the seller and the buyer. All provisions must be covered to prevent a later breach of contract issue.
Contact us at Dental & Medical Counsel for Assistance in the Sale of Your Professional Practice
At Dental and Medical Counsel, we provide all the services you need to assist you with the sale of your professional practice in a way that will maintain the legacy you have worked so hard to build. Contact us and schedule a complimentary consultation.
At Dental & Medical Counsel, PC, we understand doctors have trouble navigating the legal process. We believe every doctor deserves the best advice and service so doctors can do what they do best, treat their patients. We make doctors' lives easier by providing expert guidance, so they can focus on their personal and professional aspirations.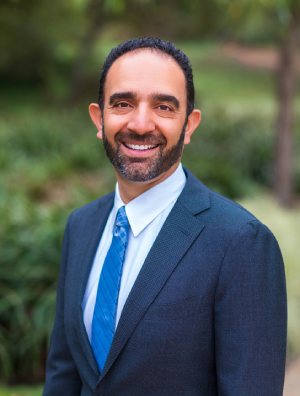 About Ali Oromchian, Esq.
Ali Oromchian, JD, LL.M. is the founding attorney of the Dental & Medical Counsel, PC law firm and is renowned for his expertise in legal matters
In addition to practicing law for almost 20 years, Ali is also a renowned speaker, throughout North America, on topics such as practice transitions, employment law, negotiation strategies, estate planning, and more! Ali has helped hundreds of doctors realize their professional goals and looks forward to aiding you in navigating the legal landscape.