If you are in the market to purchase an optometry practice, there are a number of things you will need to know about the search process. Whether you are new to the buying game or a seasoned professional, being prepared in advance is the best way to go. By understanding the red flags discussed below and why they are of importance, you will soon be ready to continue forward with the purchase process.
Review of Financial Statements
If you are looking to purchase an existing optometry practice, it's important to conduct a thorough review of its financial documents by looking at the full reports in great detail instead of projections or estimates. Although the numbers will give you a pretty good idea of what you can expect, remember these are not guarantees.
Consider whether the seller is being upfront about their finances. Sometimes it takes a short while for business owners to gather their financial documents but any prolonged or delay of sending the documents should raise eyebrows. Any reputable seller will have gathered this information months before in preparation to sell. It is crucial to be firm in the acquiring of all financial statements, statistics, and documentation.
Being cautious and asking questions is always prudent which will give your insight into the practice records. It's important to hire a practice transition consultant (they are not all created equal by the way!) to assist with the analysis of the practice data so you have a strong sense of the new patient count, age breakdown of the patients, procedures that are frequently performed, and much more.
Patient and Staff Retention
Other red flags to look for include patient retention. If the practice has a hard time getting patients to return, it would be important to figure out what the problem is as you may end up not buying the practice or discounting the purchase price. By analyzing the practice data and patient records, you may find information or trends that would imply that patients may not come to see you after you purchase thereby increasing attrition. Examples of data that might imply this includes, but is not limited to, the seller not accepting co-pays from patients. If you start accepting co-pays, which you must per your contract with insurance companies, then those patients may leave to find a provider that also doesn't accept co-pays.
Low staff retention rates is another important metric to look out for. You can't run a successful optometry practice by yourself. The existing staff may also have some insight into the lack of retention. Similarly, lack of staff retention is also a red flag. You will want to try to determine why staff turnover is high and how that issue could be remedied.
Having staff that has already been at the practice could be a huge benefit or another hurdle to overcome. On one hand staff that are familiar with the practice already have a good understanding of how things work and are familiar with the patients. They can help you transition smoothly into ownership and build connections with the patient community.
On the other hand, current staff may be attached to the previous owner and be unwelcoming to new leadership and new routines. It's important to meet the staff half-way and build a solid relationship with them before coming in and turning their worlds upside down. They may be more willing to comply if you take baby steps and explain why the way you want to do things is more beneficial.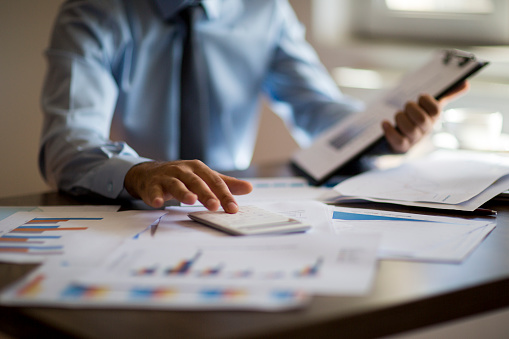 Accuracy of A/R Report
Pay particular attention to the accounts receivable report. Make sure this report is accurate and up-to-date. This report details how much money insurance companies and patients owe the optometry practice. Patient credit could indicate an error in how the practice is managing it's financials which could make the practice difficult to manage after you purchase. More importantly, the seller may be required to issue refund checks to patients before they can transfer ownership which you need to be aware of as you negotiate the sales agreement.
Non-Disclosure Agreement (NDA)
A non-disclosure agreement is another thing you may encounter in the buying process. An NDA in itself is not a red flag. A seller may use this document to protect their financial information and prevent anything you discover in your research of their practice from being made public. The NDA, like all documentation, should be examined thoroughly before being signed.
Increased Pressure to Buy
Finally, be cautious of a seller who is attempting to push you to close the transaction rapidly. A seller like this is unlikely to have your best interests at heart. In reality, there's probably another reason for his hastiness that you are not aware of. If you are ever in this situation thoroughly comb through every document with your attorney before making any decisions or agreements. It's a good idea to get an optometry lawyer to look over them as well. If you look close enough the real reason for their hasty sell of the practice can be found with a little research or found in the documents connected to the practice.
Buying an optometry practice can be a daunting process but knowing which red flags to look out for can help tremendously. Being prepared can help make the process less stressful. Knowing what questions to ask, what things to look out for, and who to turn to for help can be the difference between a great investment and a costly mistake.
At Dental & Medical Counsel, PC, we understand optometrists have trouble navigating the legal process. We believe every optometrist deserves the best advice and service so doctors can do what they do best, treat their patients. We make optometrists' lives easier by providing expert guidance, so they can focus on their personal and professional aspirations.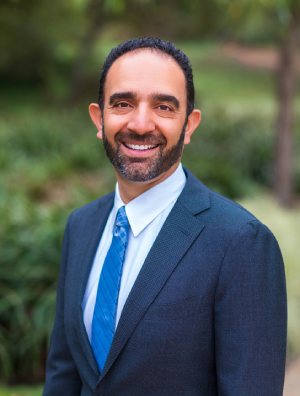 About Ali Oromchian, Esq.
Ali Oromchian, JD, LL.M. is the founding attorney of the Dental & Medical Counsel, PC law firm and is renowned for his expertise in legal matters
In addition to practicing law for almost 20 years, Ali is also a renowned speaker, throughout North America, on topics such as practice transitions, employment law, negotiation strategies, estate planning, and more! Ali has helped hundreds of optometrists realize their professional goals and looks forward to aiding you in navigating the legal landscape.