Buying an optical practice isn't as simple as clicking a few buttons. In fact, throughout every stage of this process, you'll need the assistance of a team of advisors to ensure that you're making good financial and legal decisions while acquiring your business and learning more about what it has to offer.
Before you purchase an optometry practice, you need to:
Secure financing: you need to know how much you can afford when you're ready to bu

y the right practice for your needs.

Develop an understanding of the health of the practice. Does it have enough patients to cover your financial needs? Will you need to turn around a struggling practice, or does it already have a firm foundation?

Hire

an optometry lawyer and an accountant to work with you as you purchase your practice.
Completing these three steps means it's time to start collecting financial information about the practice you want to buy.
What Members Do You Need for Your Advising Team?
As you're buying an optometry practice, it's important that you have the right members for your team. Your specialty is optometry, which means that you need your advising team to help walk you through the other steps in the process.
You need to find a reputable optometry lender who will offer you competitive rates and be able to explain the ins and outs of your new purchase. opt for a lender with ample experience in the industry, such as Bank of America or Wells Fargo. More specifically, look for banks that have employees familiar with optometry practice acquisitions.
When You're Buying Your Optometry Practice, Your Optometry Lawyer Will:
Review the letter of intent to make sure it covers what's best for you.

Advise you on how to set up the right ty

pe of business entity for your optometry practice.

Look over the lease for your clinic and negotiate it if necessary.

Tell you about things to

take into account in the purchase agreement.
You Want to Hire an Accountant Who Will:
Thoroughly assess the

financial paperwork of your new business--such as tax records, payroll, etc.--to confirm that opening an optometry practice is a wise investment

Calculate how much you can afford to pay for the loan on your practice while still being able to cover other

debts like home or car loans

Building your future tax returns and other financial information, for both you and your practice.

Give advice about managing taxes and finances this year, as you buy a practice.

Financial Planners, Surprise! Your account

ant isn't the only one who can help you cope with money as an optometry practice owner. Your financial planner will:

Assist you in planning for your future financial requirements, including retirement Evaluate your assets and income in order to determine

how much money you'll have when you're ready to retire

Plan your finances annually to reflect changing financial demands and concerns
How to Hand-Pick Your Advisors
Although it may seem daunting, it's crucial you take your time when assembling the people who will make up your advisory board. This is a decision that could make or break your business--you want experts in their field who can provide reliable data about what steps to take next for both professional and monetary growth. Use this as a guide while you're vetting candidates for your team.
Look for optometry attorneys, financial planners, and accountants who have had prior experience working with optometrists. While most lawyers can probably create an acceptable letter of intent, for example, a lawyer with expertise in the optometry field will be able to handle the specifics involved in purchasing an optometry practice.
Know Whom Your Advisors are Working For
You want advisers that are working specifically for you and whose interests are aligned with yours as they assist you in making critical financial decisions. When it comes to entities like practice brokers, who give advice to both the buyer and seller, you may not be sure that you're receiving the finest advice possible. It will be easier for you to trust people who know what they're doing.
Examine their finances. You don't want a financial counselor who has never worked with an optometrist before or a lawyer who just started her practice last week. However, you don't want to end up spending a fortune for services that are simply terrible. Look for practices that offer a reasonable budget, and make sure you really understand what you're paying for as you do business with them.
Don't try to explain your business to relatives whom only half comprehend a part of it. It's natural to seek assistance from family when important changes occur.
In the long run, you'll receive more knowledgeable advice that will assist your practice tremendously.
Buying an optometry practice is a big step for you as an optometrist. You want to make sure that all of the critical details are taken care of, and that means having an advising team that will help you move through the process successfully. By carefully considering your team, you'll increase your odds of success long after you purchase your new optometry practice. If you'd like a recommendation for high-quality advisors that you can trust, please contact us below.
At Dental & Medical Counsel, PC, we understand optometrists have trouble navigating the legal process. We believe every optometrist deserves the best advice and service so doctors can do what they do best, treat their patients. We make optometrists' lives easier by providing expert guidance, so they can focus on their personal and professional aspirations.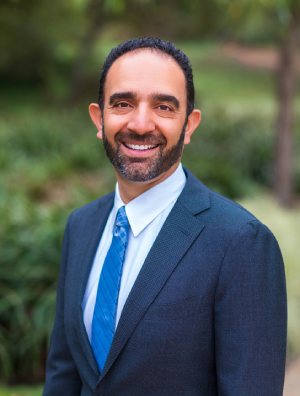 About Ali Oromchian, Esq.
Ali Oromchian, JD, LL.M. is the founding attorney of the Dental & Medical Counsel, PC law firm and is renowned for his expertise in legal matters
In addition to practicing law for almost 20 years, Ali is also a renowned speaker, throughout North America, on topics such as practice transitions, employment law, negotiation strategies, estate planning, and more! Ali has helped hundreds of optometrists realize their professional goals and looks forward to aiding you in navigating the legal landscape.