No one ever wants to receive a demand letter. It's usually the first sign that you're in trouble and that you need to take action to protect your business. If your dental practice receives a demand letter, it's important to know what to do and how to respond.
In this blog post, we'll discuss what a demand letter is and what you can do if your dental practice receives one. We'll also provide some tips for protecting your business from legal trouble. So, if you're worried about a potential legal dispute impacting your dental practice, read on for more information.
Don't Ignore it!
The consequences of failing to answer a demand letter can be serious. Most letters will instruct you to provide them with your response (the reply) within some amount of time, or else they'll take legal action against what is being asked from their end; unless we give our full attention before the deadline - which gives insight into how eager this person/company might actually get in moving forward if ignored! Ignoring such correspondence usually means only one thing: initiating formal proceedings sooner than expected.
The legal process is not something that you can just walk away from once it has begun. If the obligee has exhausted funds to hire a lawyer and file an official complaint, there's often little anyone else could do in order to stop this from happening.
When receiving a demand letter, you should always read the contents carefully and give serious consideration to whether or not they are legitimate because sometimes these disputes can be resolved amicably.
The best way to avoid unnecessary hassle is by reaching an amicable solution. If you're able, try negotiating with your opponent for more favorable terms before taking legal action or else risk having trouble later on when it becomes difficult in court- proceedings can be expensive! It's always wise to spend some time trying out different options so that if there are any problems along the line they may have been dealt with already rather than introduced into this equation at the start. A signed written release will help you protect your rights while still giving both parties fair chances  to come together at peace without fear of litigation pursuing them indefinitely.
Be Honest With Yourself About the Validity of the Demand Letter
If you are receiving a demand letter, it is important to read the entire document. The obligee will likely list any arguments they have and provide proof of their claim against yours so that there can be no confusion as far as who owes what or how much each party deserves in damages if anything at all goes wrong with this situation! Additionally, consider making tabulations for deductions/counterclaims before responding back because these might protect you from potential financial loss down future lines.
Keep a level-head
You might think that every demand letter from an employee has the same motives and expectations, but you'd be wrong. Although most are meant to threaten or intimidate into submission, there may actually be some legitimacy to their claim so you must take it seriously.
The obligee's claims are often entirely warrantless or frivolous, but they could still try to bully you into a settlement if the only way for them is by convincing your that any litigation would cost more than just giving up.
Obtain Receipt Verification
When delivering your response letter, make sure that you send it via both email and a postal service that allows tracking of the delivery. You should have some form or tangible evidence to prove this occurrence; save whatever was used in case you need to produce them later in connection with future proceedings
Contact Dental & Medical Counsel, You May Need an Attorney
If you're not sure what to do, hiring an attorney is the best option. They can help with your response letter and make sure it has all information needed, and add credibility. At Dental and Medical Counsel, we provide all the services you need to assist you with the sale of your professional practice in a way that will maintain the legacy you have worked so hard to build. Contact us and schedule a complimentary consultation.
At Dental & Medical Counsel, PC, we understand dentists have trouble navigating the legal process. We believe every dentist deserves the best advice and service so doctors can do what they do best, treat their patients. We make dentists' lives easier by providing expert guidance, so they can focus on their personal and professional aspirations.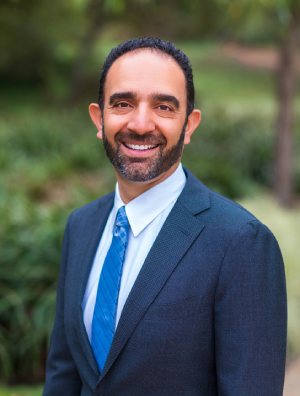 About Ali Oromchian, Esq.
Ali Oromchian, JD, LL.M. is the founding attorney of the Dental & Medical Counsel, PC law firm and is renowned for his expertise in legal matters
Ali Oromchian, Esq. is one of the nation's leading legal authorities on topics related to dentists. Since its inception, Dental and Medical Counsel PC has been regarded as one of the pre-eminent healthcare law firms devoted exclusively to dentists and other healthcare professionals.
Additionally, he is a frequent speaker on topics such as employment law, negotiation strategies, and contract and estate planning throughout North America. He is frequently quoted and has written articles for the California Dental Society, Progressive Dentist, Progressive Orthodontists, Dentistry Today, Dentaltown, and The New Dentist magazines.
Mr. Oromchian is a member of the California and District of Columbia Bar.