If you have always wanted to treat patients by building your own business from the ground up, you might have gone to optometry school with the desire to go into private practice. When it is time to start taking care of patients, you have multiple options available, and one option is to build a practice from the ground up. There are a lot of factors to consider to put, your business in the best position possible to not only take care of patients but also generate revenue. This can be a complicated process, and that is why we have developed an optometry startup checklist. Learn more about what you need to do to build a strong optometry practice, optometry startup costs and reach out to us with any questions or concerns about your optometric startup.
Put Together a Business Plan
Even though you went to school to learn how to take care of patients, you also need to think about how to build your business. Where do you want your optometry startup to be? Who are you going to work with? What do you envision your team looking like?
You need to figure out how you can pay for your business and generate more revenue as quickly as possible. This means using your capital wisely and finding an opening in the market where your business can be successful. This is one of the most important parts of the checklist for building an optometric practice.
Think About Your Financing Options
It is expensive to open a new optometry startup, and if you have recently finished school, you might not have a lot of capital available. It can be a good idea to get pre-approved from an optometric lender so, you know how much money you have available.
We have connections with some of the top optometric lenders/banks in your area, and we can help you get a loan at the best rates possible. That way, you have the money you need to get your practice started, and you can start seeing patients as quickly as possible.
Consider the Location of Your Practice
Do not forget to think about the location of your optometry practice as well. You should think about whether you want to work in the middle of a major city, in a rural area, or in the suburbs. Then, you need to think about where you want your office to be. You do not want to build your office too close to a competitor, but you also need to place your office in an area that is relatively easy for people to find. You must think about your exposure.
At the same time, keep in mind that your property is an investment. If you are able to purchase the land and the building, you could have another asset to sell down the road. Remember that it will take money to buy property and property is just one optometry practice startup cost, so you need to factor this decision into your equation as well.
Have a Marketing Plan Ready
Lastly, you need to think about your marketing plan as well. You might be the best doctor in the world, but how will you let people know that you are ready to take care of patients? Today, the vast majority of people use the internet when they are looking for services they need, and this includes an eye doctor.
You need to think about your social media presence, your SEO campaign, and even putting together an email marketing campaign. This can be a complicated process, but a strong marketing plan is important for getting your name out there. If you have a strong marketing plan, you might even have an easier time getting approved for a loan. If you want to learn more about how to build your practice from the ground up, our checklist can be helpful. At Dental and Medical Counsel, we are always here to help guide the way.
Contact Dental and Medical Counsel Today for Help Building Your Practice
Ultimately, these are just a few of the many factors you need to consider if you are building an optometry practice from the ground up. If you want your business to be successful, we encourage you to take a look at our checklist for building an optometry practice. Then, when you are truly ready to start the process, make sure you work with a member of our team. At Dental and Medical Counsel, we have helped numerous healthcare professionals, just like you, build a strong practice from the ground up. Work with our team, and focus on what you truly love to do: Take care of your patients. Contact us today!
At Dental & Medical Counsel, PC, we understand optometrists have trouble navigating the legal process. We believe every optometrist deserves the best advice and service so doctors can do what they do best, treat their patients. We make optometrists' lives easier by providing expert guidance, so they can focus on their personal and professional aspirations.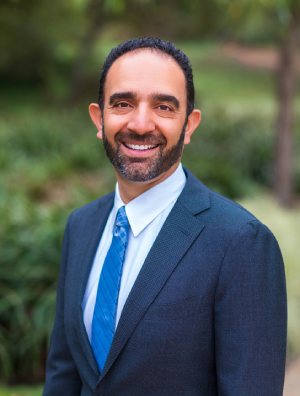 About Ali Oromchian, Esq.
Ali Oromchian, JD, LL.M. is the founding attorney of the Dental & Medical Counsel, PC law firm and is renowned for his expertise in legal matters
In addition to practicing law for almost 20 years, Ali is also a renowned speaker, throughout North America, on topics such as practice transitions, employment law, negotiation strategies, estate planning, and more! Ali has helped hundreds of optometrists realize their professional goals and looks forward to aiding you in navigating the legal landscape.