Right now, there are a lot of people who are interested in purchasing an optometry practice. If you want to become a practice owner, you must think carefully about the process of buying an optometry practice. While you probably went into optometry to help patients, this is a major decision, and you are purchasing a business. What do you need to think about regarding optometric practice ownership? Take a look at our checklist for buying an optometric practice below, and do not hesitate to reach out to us with any questions or concerns. We will go through some of the most important steps to buying an optometry practice checklist below.
The Pre-Planning Process
If you want to buy your own optometry practice, you need to think carefully about the decision. The first thing you need to do is to take a look at your own finances. There are not a lot of people who have the cash available to purchase an optometry practice outright. Therefore, you might need to finance the purchase. What are you going to use to secure the loan? How much money do you want to put down? You must think about your financial situation before you proceed with the next step.
Next, you need to think about where you want the practice to be located. Are you interested in working in a rural area? Or, do you want to buy a practice in a major city? You might even be thinking about buying a practice in the suburbs somewhere. You must think about the setting that is right for you.
Finally, you need to think about where you want to take on any partners. Do you want to do it all on your own? Or, do you want to bring on additional eye doctors? Think about the answers to these questions before you move forward.
The Practice Identification Process
The next step is to find an optometry practice for sale that is ready for you to purchase. There are several options available. For example, you might want to buy into an existing practice, becoming a partner. Or, you might be interested in purchasing a practice from an optometrist who is getting ready to retire.
You also need to make sure you buy a healthy practice so you are ready to hit the ground running. Always think about the number of patients the practice has and how easy it will be for you to expand the practice. Do not forget to consider what your commute will be like to get to work in the morning. Talk to the other team members at the office as well, as you want to make sure they are willing to stick around if the ownership changes hands.
The Closing Process
If you feel like you have found the right practice to purchase, it is time to head to the closing table. There are still a lot of steps remaining, and you need to make sure that your finances, as well as the finances of the practice, line up accordingly. You should think carefully about how you value the practice and how you will complete the sale.
There are also some major legal issues to handle as well. There is a business changing hands, and you must work with a team that can guide the way. It is almost required to have a legal advisor who can walk with you through the closing process, which is why this is an important part of the checklist for buying an optometry practice.
Once the sale is finalized, you must ensure a smooth transition for the patients in the practice. They need to know what is happening, and you need to know when your first day in the office will be. That way, the patients do not fall through the cracks. If you feel you are ready for this step, our team can help you.
Work With the Team From Dental and Medical Counsel
In the end, these are just a few of the many facets of the purchase process that you need to think about before you finalize your decision. Buying an optometry practice is a major step, and it is not something that you should consider lightly. At Dental and Medical Counsel, we have worked with countless prospective and current practice owners, and we can help you find the right optometry practice below. We would love to work with you to get the process started by going over our checklist for buying an optometry practice. Regardless of whether you want to build your own practice or purchase an existing one, having some professional guidance can go a long way. Contact us today to speak to a member of our team about the purchase process! It would be our honor to help you.
Frequently Asked Questions
Q: How do I determine if purchasing an optometry practice is the right decision for me?
A: Deciding to purchase an optometry practice is a significant decision. Consider the following factors:
Your financial readiness and ability to afford the purchase
Your experience, skills, and long-term goals in optometry
Market demand and potential for growth in the practice's location
Your willingness to take on the responsibilities of practice ownership
Consulting with trusted advisors and conducting thorough research before making a decision.
Q: How long does the process of purchasing an optometry practice typically take?
A: The timeline for purchasing an optometry practice can vary depending on various factors, including the complexity of the transaction and the parties involved. On average, it can take several months to a year or longer from the initial search to closing the purchase. Factors that can affect the timeline include negotiations, financing arrangements, due diligence, and any legal or regulatory requirements.
Q: What should I do if I encounter challenges or obstacles during the purchase process?
A: If you encounter challenges or obstacles during the purchase process, it's important to stay calm and take proactive steps to address them. This may include seeking advice from experienced professionals, negotiating with the seller or other stakeholders, or reassessing your financing or business strategy. It's essential to remain flexible and be prepared to find solutions to overcome any challenges that may arise during the purchase process.
Q: What qualifications do I need to purchase an optometry practice?
A: There are no specific qualifications required to purchase an optometry practice, but having a background in optometry or healthcare management can be beneficial. It's important to have the necessary financial resources or financing options available, as well as knowledge of business operations and management.
At Dental & Medical Counsel, PC, we understand optometrists have trouble navigating the legal process. We believe every optometrist deserves the best advice and service so doctors can do what they do best, treat their patients. We make optometrists' lives easier by providing expert guidance, so they can focus on their personal and professional aspirations.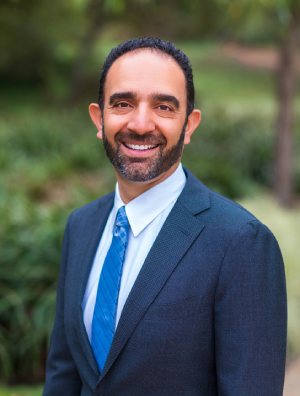 About Ali Oromchian, Esq.
Ali Oromchian, JD, LL.M. is the founding attorney of the Dental & Medical Counsel, PC law firm and is renowned for his expertise in legal matters
In addition to practicing law for almost 20 years, Ali is also a renowned speaker, throughout North America, on topics such as practice transitions, employment law, negotiation strategies, estate planning, and more! Ali has helped hundreds of optometrists realize their professional goals and looks forward to aiding you in navigating the legal landscape.