You have probably enjoyed your time as an optometrist, but all good things must come to an end. If you are thinking about selling your optometry practice either for a career change, or because you are ready to retire, you need to make sure that you capitalize on your hard work and ensure that your patients have someone who can take care of them. The process of selling an optometric practice can be complicated, and you need to ask yourself, how much is the practice worth?
We can help you answer this question. You do not want to leave money on the table, and you need to sell your practice to the right person. Review our checklist for selling an optometry practice, and let us help you with the optometric practice sale.
Consider How To Value Your Business
Your business is an investment, and it is important for you to treat it as such. You must think about how to value your business fairly. There are a handful of factors that you need to consider. First, think about the number of patients you see and how much revenue you generate. This is one of the driving factors behind how much your business is worth, but there are other factors you should take into account as well.
For example, you might want to think about the land as well. If you own the property in which your practice is located, that is probably worth something as well. You should take a look at comparable property in the area and ensure you add the value of the land to the value of the property.
There are a lot of key performance indicators that will dictate how much your practice is worth. If you are having a hard time coming up with a number, our team can help you. Valuing your business fairly is a key part of the checklist for selling an optometric practice.
Ensure That You Consider The Tax Implications of the Sale
Finally, when you decide to sell your business, there will be a lot of tax implications involved. You have both income tax and capital gains taxes to consider, and you must think about the potential deductions you can claim as well. Nobody should pay more money in taxes than they are legally required, but you might not have the expertise to handle the tax implications quickly and efficiently.
Of course, you need to think about reaching out to a tax professional who can advise you during the process. You should have a legal adviser who can help you as well. You do not want to leave money on the table, and this is an area where we can help you.
If you are getting ready to sell your optometry practice, we can work with you to ensure you think about all potential tax avenues. There could be room for deductions and credits that can put more money in your pocket by reducing the amount of money you might owe in taxes. Count on our team to work with you every step of the way.
Work With Dental and Medical Counsel During the Sale Process
There are a lot of moving parts involved if you are getting ready to sell your practice, and that is why our checklist for selling an optometry practice is so helpful. At Dental and Medical Counsel, we understand that you have worked hard to grow your business over the years. A member of our team would be happy to work with you to make sure you get as much money for your practice as possible. We have worked with countless practice owners just like yourself, and we can act as your guide during the sale process. If you would like to learn more about how we can help you, contact us today to speak to a member of our team!
At Dental & Medical Counsel, PC, we understand optometrists have trouble navigating the legal process. We believe every optometrist deserves the best advice and service so doctors can do what they do best, treat their patients. We make optometrists' lives easier by providing expert guidance, so they can focus on their personal and professional aspirations.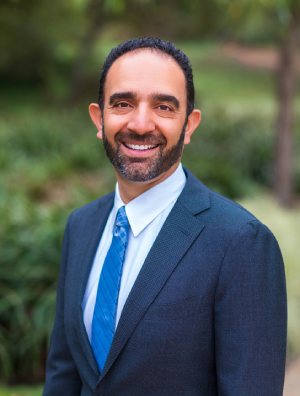 About Ali Oromchian, Esq.
Ali Oromchian, JD, LL.M. is the founding attorney of the Dental & Medical Counsel, PC law firm and is renowned for his expertise in legal matters
In addition to practicing law for almost 20 years, Ali is also a renowned speaker, throughout North America, on topics such as practice transitions, employment law, negotiation strategies, estate planning, and more! Ali has helped hundreds of optometrists realize their professional goals and looks forward to aiding you in navigating the legal landscape.