One of the most common questions I receive from young doctors is whether it makes financial sense for them to be a practice owner. The answer may seem obvious to some who already own a practice but when you are faced with high student loans and other debt, it is reasonable to worry about taking even more loans to become a practice owner.
While there are many factors that go into deciding whether to become a dental practice owner, the short answer is that becoming a business owner is one of the few ways that dentists can become financially independent.
That being said, there are a lot of important steps you need to take to ensure that you set yourself up for success so you CAN become financially independent.
Opening a Practice: What It Takes from You
Opening a new dental practice is not for the faint of heart. The first thing you need is an absolute commitment to the project as you are going to spend a great deal of time over the next 6-9 months negotiating with a landlord, designing the office, buying equipment and supplies, hiring your team members, and marketing your new practice.
Moving a practice can be a long and expensive endeavor which you will only do if you have the ability to purchase a building, so it is important that you pick the right location when opening your practice. This commitment to the community is important as it will serve you well when marketing but if you make a mistake and pick the wrong area then it will be a struggle to build a thriving practice. We highly recommend doing marketing and demographic studies in addition to working with a local dental commercial broker before making a final decision on a location.
What is the Cost of a Build-out?
In order to determine whether or not you can afford to open a scratch dental practice, it can be helpful to take a look at your up-front cost. On average, it will cost about $250 per square foot to build a new dental practice from scratch. In other words, if you are opening a 1,500 square foot office, you should expect to pay about $375,000 for all the tenant improvements and equipment/technology.
The bank will loan you more than $375,000 because you'll need funding for working capital, marketing, down payment to the landlord, and initial supplies, so it is typical to expect your loan to be between $450,000 to $500,000.
The good news is that this is the only time in your life where a bank will lend you money on your "potential". If you have a bankruptcy or short sale in your background, you might have trouble but otherwise, the dental lenders understand that your student loans were an investment in your future earning potential which is why they are willing to loan you enough money to build your new practice.
Additionally, since the banks understand that it will take some time to build your patient pool, they will provide you with interest-only and reduced payments to give you some breathing room.
We highly recommend working with one of the dental banks when opening your new office. Check out this post on financing your dental office to learn more about the important details: the paperwork; the terms; even whether or not you're eligible for the kind of loan you need to get a dental practice.
Can You Personally Afford to Open a Practice?
If you're thinking about opening a dental practice and you understand the costs, it's time to take a look at your own budget and determine what's possible. Keep in mind that in the early days of your practice, you may not make enough to cover your operating expenses, much less start paying back both personal and private loans--so make sure you ask the right questions.
Most dental lenders require you to work at another dental practice as an associate while your practice is launching. This is important as you'll be able to pay for your own personal expenses but also any costs in your practice that your working capital does not cover.
One item to keep an eye out for is the expiration of your free rent period. Most dental lease agreements have language that provides for some free rent while you are in construction and maybe after you open your practice. If you waste that free rent period, you could be placed in a situation where you are paying for rent while still in construction. As you can imagine, this can be very stressful and cause a dent in your spending for marketing or equipment.
If you're relying entirely on loans to purchase your dental practice, then it's important to have a backup. We recommend taking a hard look at your budget to determine what you have saved and what you can save.
Invest in Marketing (Early)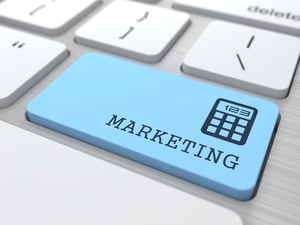 Marketing is essential when launching your new dental practice, as it's imperative that you make yourself known in the community. Although there is no one-size-fits-all solution, it is ideal to spend between 15-30% of your gross revenue on your marketing budget to sustain progressive growth. Of course, a primary problem here is that if you're still in pre-launch, you may not have the resources to facilitate such growth. The key is to strategize your marketing initiative by analyzing your competitors' presence. If your competition is light, 15% could be just enough to grab a slice of the market share. If competition is stiff, you may need to invest more to stand out from the competition. Again, there is no magic number in which you should put towards your marketing initiative, but it's more important you are using your marketing budget to the fullest by following sound marketing practices.
One of the first things you should do is create a website and optimize or update your Google My Business page. You will also want to do this to your Yelp and Facebook page. By setting up your online profile, you are creating awareness about your brand and what makes you unique from other competing offices. Such information including location, contact information, doctor and team biographies, policies, and a list of services would be helpful to potential patients. Additionally, you can run pay-per-click ads through Google Adwords to increase clicks to your website with the hopes of scheduling new patients. On the direct mail side, you can start by mailing postcards to potential patients in your surrounding area with a special offer.
The possibilities are endless! By investing early in marketing, you can create the buzz you need to bring in patients and ultimately, create that name-worthy brand!
Next Steps
Are you ready to break out on your own and build a new dental practice? If so, contact us for a complimentary consultation with dental attorney Ali Oromchian.