Although there is a common misconception that attorneys are only needed for drafting complex legal documents and litigating disputes, the reality is that the insight and guidance of an experienced attorney can be more important to your dental practice than you think. The right legal advice can lay a solid foundation for every aspect of your practice's success, from keeping your employees happy to increasing your overall profitability.
Dental attorneys are well-versed in what it takes to set up and run a successful dental practice and they represent dentists in a variety of legal matters, including those involving the purchase or sale of dental practices, contracting with vendors and employees, regulatory compliance, and litigation in state or federal court.
All dental attorneys are not created equally. A competent dental attorney can help you make effective choices for your practice and protect your interests every step of the way. What follows are some of the many other reasons why you need to hire a dental attorney to assist you with your dental practice.
Experience with Business Law
From a business law perspective, your practice needs an attorney to not only assist with legal topics but also the business aspects of running a successful dental practice:
Protecting Your Brand and Business
An attorney can offer guidance on how to protect your brand through intellectual property (IP) rights. He or she can advise you as to which type of IP protection you need and will ensure that all aspects of your business and brand are protected—from your business name and logo to your trade secrets.
An attorney can also advise as to whether or not your contracts should include restrictive covenants, such as non-compete and non-disclosure provisions. This can prevent former employees or business partners from exposing your sensitive information or competing with your practice within the same area where you do business.
Choosing a Business Entity Structure
When starting a new business, each person has unique financial goals. An attorney will advise as to how to select the most appropriate business entity structure for your practice. This will ensure that your business structure is in line with your financial goals and will give you the best possible chance of making those goals a reality.
For example, if your goal is to take home a high net salary from your practice's profits, then setting up as a corporation or Limited Liability Company (LLC) may be the best option for you as they pay lower taxes than sole proprietors.
An attorney can also help you choose the right business entity structure to avoid personal liability. This is important because different legal business entities carry varying degrees of personal liability.
Sole-proprietorships and general partnerships offer some benefits, but no personal protection against liabilities incurred by the dental practice. So, most attorneys will recommend that you operate your practice as a corporation or LLC because it offers better tax benefits of a sole proprietorship or general partnership but with the personal liability protection.
Employment Law Issues
Whether your practice has one or fifty employees, staying in compliance with state and federal employment laws is extremely important. This is especially so given the many new and amended laws involving pay equity, wage and hour (minimum wage, overtime, tips, etc.), employee leave benefits, anti-discrimination protections, and immigration.
An experienced dental attorney can advise you on issues regarding state and federal employment laws and assist you with wage and hour disputes, retaliation claims, harassment and discrimination issues, wrongful termination claims, and other employment law issues.
Getting the Value You Deserve
Whether you are the buyer or seller, hiring an experienced dental attorney is imperative when it comes to negotiating the sale or acquisition of a dental practice. An experienced dental attorney will negotiate the terms of the agreement to ensure that it is fair and mutually beneficial to both parties.
More importantly, an attorney can guide you through the due diligence process and advise as to whether indemnities and warranties are needed. This way, both parties will receive the necessary protection from the risk of liabilities, with the seller receiving a fair price for the practice and the buyer paying a sum that accurately reflects the practice's true market value. Additionally, if problems arise after the transition, a dental attorney will understand the nuances associated with the purchase agreement and will be better equipped to find solutions for the dispute.
Lease Negotiation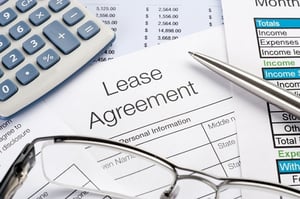 The dental lease agreement of your office space is carefully crafted by property owners and their attorneys to maximize the value of the property and to give the owner complete control over the property, which may not favorable to you and your practice. That is why it is important to have a knowledgeable attorney review and negotiate your lease, as there are many essential concepts that need to be understood and addressed. These essentials include the right to assign or sublet, tenant improvements, ADA improvements, tax provisions, option to renew, exclusivity clause, relocation clause, recapture clause, among others.
Experience in the Dental Industry
The healthcare industry, including dentistry, is probably the most heavily regulated sector in the United States. There are state laws and regulations that govern the industry as well as federal statutes and regulations over those. There are also rules, public guidance, employee handbooks, administrative decisions, declaratory statements, advisory opinions, and many other sources of regulation and oversight.
An experienced dental attorney will have in-depth knowledge of the dental industry and will focus his or her practice on helping dentists protect their licenses, preserve and advance their careers, and grow their businesses within this heavily regulated industry.
A good dental attorney will also understand the various nuances involved in writing, reviewing, and negotiating things like:
Dental partnership agreements, practice purchase agreements, non-compete provisions, space sharing agreements, and dental office leases;
Furthermore, he or she will fully understand dental board audits, particularly the rules that pertain to reimbursements, as well as, how to work with dental insurance companies.
Built-in Network of Advisors
As a business owner, you have to think about what other professionals you may need to hire to assist you with your business. A good dental attorney will be familiar with accountants, tax professionals, financial planners, business management consultants, lenders, insurance brokers, and other advisors to whom you can be referred.
Your attorney should also be familiar with the dental marketplace and may be able to match you with potential buyers and sellers and/or introduce you to dental brokers who can help facilitate the purchase or sale of a dental practice.
Conclusion
Whether you are ready to purchase, expand, relocate, sell, or retire from a dental practice, there are a variety of reasons why hiring a dental attorney is the best decision you can make. Most importantly, a qualified dental attorney will have the necessary business law and dental industry experience to help you successfully navigate the process and protect your interests every step of the way.
An experienced dental attorney will also be able to refer you to other professionals you may need to consult with in order to achieve your business and financial goals. For more reasons why you should hire an experienced dental attorney or for personal legal advice regarding your dental practice, contact us at Dental & Medical Counsel. We are ready to answer all your questions and assist you along the road to success.