With body contouring, laser hair removal, and more, medical spas offer luxurious treatments with professional-grade results. As the multi-billion dollar industry flourishes over the next decade, now is an ideal time to launch your own spa. Open up a world of opportunity by taking those first steps today!
What is a Medical Spa?
Although they may look similar on the surface, there are distinct differences between day spas and medical spas. The former offers services geared towards relaxation and comfort, such as massages and facials. Medical spas go a step further by providing treatments that necessitate the supervision of licensed physicians, like Botox injections.
Popular services at medical spas include skin tightening, injectable dermal fillers, non-surgical fat reduction procedures, acne treatments, laser hair removal, and Botox treatments.
There are benefits and drawbacks to starting and purchasing med spas. For more details on how to create a medical spa, click here to learn more.
California Laws on Medical Spa Business
Many individuals see owning a medical spa as a lucrative career move since people are increasingly looking for ways to achieve long-term skincare results. However, what many people don't know is that in order to operate legally, most states require that these businesses be owned by physicians. Additionally, California has its own set of requirements on top of this general rule.
Can You Operate Your Medical Spa Business in California as an LLC?
A medical spa cannot operate as an LLC in California. Before you attempt to expand your medical business into California, if you decide to, you will need to dissolve your LLC (limited liability company) and establish a Professional Corporation. It's crucial to keep in mind as well that the professional corporation must be owned by a physician for it all to be legal under city and state laws.
Professional Medical License: Who Can Own a Spa in California?
● A professional medical corporation can only be formed by individuals with an updated license in the medical field. The following are some examples of those who qualify:
● Doctor
● Nurse
● Therapist
● Podiatrist
● Chiropractor etc.
California Law Covering Medical Spa Services
Botox Laws in California
Only licensed physicians may administer Botox injections in California. Physician assistants and registered nurses are also allowed to inject Botox, but only under the supervision of a physician.
California Laser Hair Removal Laws
Some of the most popular services available at medi-spas are laser hair removal, spider vein removal, and tattoo removal. However, not all employees can perform these procedures. According to California law, only a licensed physician or someone under their direct supervision can carry out procedures that involve lasers and other intense pulse light devices.
The procedures below cannot be legally carried out by the following employees unless a licensed physician is present:
● Medical assistants
● Licensed vocational nurses
● Cosmetologists
● Electrologists
● Estheticians
● Registered nurses
● Physician assistants
Microdermabrasion is a popular, minimally invasive procedure that can help clients achieve smoother skin, reduction of fine lines and wrinkles, and banishment of scars, acne, age spots and melasma. Although this procedure is considered minimally invasive in most states, California business laws still classify it as a cosmetic treatment with a few limitations. If the procedure only has an effect on the skin's surface layer (stratum corneum), it does not require supervision from a licensed aesthetician or cosmetician.
Medical spas offer treatments that are minimally-invasive and non ablative. These procedures do not penetrate the deep layers of the skin and require no down time for recovery. Procedures such as scar removal, blemish, and wrinkle treatments penetrate the deeper layer of skin and are considered a medical treatment . Only licensed physicians can perform these types of procedures. Registered nurses or physician assistants may carry out these proceed under supervision State laws will dictate who is allowed to administer Botox injections as well as laser hair removal.
An Overview of the Medical Spa Requirements in California
Avoiding costly delays and disruptions to your business operations by learning about the laws and requirements for medical spas in California before you get started. Knowing which actions need to be taken and forms need to be submitted ahead of time will help ensure a smooth registration process with the California Secretary of State.
Key Factors of a Successful Medical Spa
Develop a business plan
Before you start your med spa, write a business plan-- it will be helpful to have a guide that sets out your goals, target market and key competitors. Even though the medical spa industry is constantly changing, it'll be easier to make decisions for your business if you stick to your blueprint.
Ensure you meet the legal requirements. It's imperative to meet with a lawyer to successfully set up your medical spa.
It's crucial to follow all the legal requirements to operate a med spa, which include:
Choosing the right business structure and registering your business (you might need to seek legal advice for this)
Making sure you have the correct licenses
You'll need to acquire the following insurances: professional liability insurance, general liability insurance and property insurance. Furthermore, you must develop legally binding patient consent forms that follow HIPAA privacy laws precisely. Lastly, establish systems for compliance with all OSHA workplace guidelines and other standards.
Decide how you'll integrate 'medical' and 'spa' services
Offering a broad range of services that align with your medical degree is key to impressing customers. You might be thinking about starting a spa but are unsure if it's possible without having a medical degree. This will depend on the types of treatments and services you want to offer, as well as what is allowed by your license. Appointing a Medical Director may be required in some cases.
Choose the right location
Always keep in mind that most people wouldn't mind traveling to see a doctor, but they may not want to travel as far for spa services. Try looking for locations that are zoned correctly (not all places will be appropriately zoned for medical procedures) and have the perfect balance to attract customers of all types.
Know how you'll find customers
If you want to create a thriving med spa, you need an excellent website and a solid sales and marketing strategy. This will help you construct your brand identity, acquire a large group of customers, and give you an edge over other practices.
In California especially - with the amount of competition -you'll need more than just luck to bring customers through your door. You'll need a comprehensive marketing strategy that covers all aspects from your service model and clinic policies to SEO, PPC marketing, social media platforms, and content marketing
Being in compliance with all laws is critical when you open a med spa. Our team is willing and ready to help!
Frequently Asked Questions
Q: What are the requirements to open a medical spa in California?
A: The requirements to open a medical spa in California include obtaining a medical director, obtaining a business license, registering with the California Board of Barbering and Cosmetology, obtaining liability insurance, and complying with local and state zoning and building codes.
Q: Who can be a medical director for a medical spa in California?
A: The medical director for a medical spa in California must be a licensed physician or surgeon who is authorized to practice medicine in California.
Q: What types of services can a medical spa offer in California?
A: Medical spas in California can offer a range of medical and cosmetic treatments, including laser hair removal, Botox injections, chemical peels, dermal fillers, and other non-surgical procedures.
Q: Does a medical spa in California need to be accredited?
A: Accreditation is not required for medical spas in California, but it can be beneficial in terms of demonstrating a commitment to high-quality patient care.
Q: What are the legal considerations for opening a medical spa in California?
A: Some legal considerations for opening a medical spa in California include ensuring that all treatments are performed by licensed and trained professionals, obtaining informed consent from patients, and complying with all relevant regulations and guidelines.
Q: How much does it cost to open a medical spa in California?
A: The cost of opening a medical spa in California can vary widely depending on factors such as the location, size, and scope of the business, as well as the costs of obtaining equipment, supplies, and licenses.
Q: What are some common challenges faced by medical spas in California?
A: Some common challenges faced by medical spas in California include increased competition, changing regulations and guidelines, and a need to stay up-to-date with the latest medical and cosmetic treatments and technologies.
At Dental & Medical Counsel, PC, we understand navigating the legal process can be tricky. We believe every doctor deserves the best advice and service so doctors can do what they do best, treat their patients. We make their lives easier by providing expert guidance, so they can focus on their personal and professional aspirations.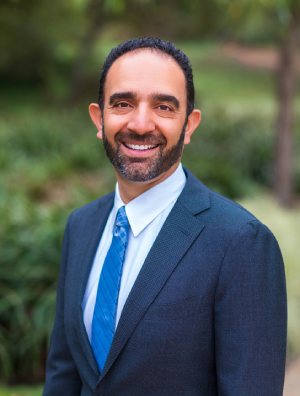 About Ali Oromchian, Esq.
Ali Oromchian, JD, LL.M. is the founding attorney of the Dental & Medical Counsel, PC law firm and is renowned for his expertise in legal matters
In addition to practicing law for almost 20 years, Ali is also a renowned speaker, throughout North America, on topics such as practice transitions, employment law, negotiation strategies, estate planning, and more! Ali has helped hundreds of optometrists realize their professional goals and looks forward to aiding you in navigating the legal landscape.