Opening a new dental office is a dream come true for 80 percent of dentists in America. For many dentists, excitement about opening a new practice begins to build long before they complete their degree and training. But if you are like many new dentists, you might be unsure about the steps you need to take to obtain funding and achieve a successful opening. Fortunately, a business plan can help you achieve both of these goals. Below is a look at the important role a business plan plays when opening your dental office and the key elements that you should include in your business plan.
Why is a business plan a necessity for anyone opening a dental office?
Opening a dental office requires financial support and resources. The majority of dentists who open a new office require a loan and will need to hire support staff to help manage their practice. Here are three important reasons why anyone considering opening a dental office should have a business plan:
1) The majority of lenders require a business plan
New dental offices often need money to grow and expand. Lending agencies such as banks are key sources of capital and are accustomed to loaning money to dentists who launch new practices. However, before loaning capital, dental lenders want to feel confident that your practice has a good chance to prosper. For these reasons, most lenders will require a formal business plan before they will loan you money.
2) A business plan helps dentists stay on track financially
Not all dentists are experts when it comes to financial management. A business plan provides a helpful framework for new dentists to stay on track financially and avoid the temptation to exceed their budgets. Business plans also encourage regular financial planning and forecasting.
3) You will be more apt to hold yourself accountable
It can be challenging for a busy dentist and business operator to remember every detail and projection. Preparing a business plan will help you organize your goals and plans, increasing the likelihood that you will follow through on strategies to attain them.
How can a business plan serve as the perfect guide for your opening?
In addition to helping you secure funding and stay on track financially, a business plan can serve as a valuable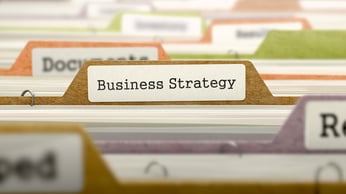 road map to success. Here are six ways a business plan can help you organize your new office:
1) Establish a framework for your business operations
Before opening your practice, you will need to establish a few basic operational guidelines for you, your staff, and your patients. Establishing a framework for your business will help you streamline your business and forecast operational expenses. Three items to confirm as you finalize your plans are as follows:
Your hours of operation each day
A summary of the types of services you provide
2) Provide a summary of your office layout
When building a practice, a summary of your office layout will help you visualize patient flow and organize a list of equipment that you will need to operate your office. Additionally, you will be able to map out how you will position your treatment chairs, lighting, and X-ray units. Here are three key items to include in your layout summary:
How many treatment rooms you plan to have
3) Describe how you will generate income
Healthy cash flow is essential for maintaining a thriving dental practice. Most dental practices have multiple ways of generating income. For instance, you can introduce new services, create alliances with nearby businesses, or add insurance plans. You also may plan to generate additional income by seeing more out of network patients.
4) Outline cost management strategies
Keeping expenses under control is vital to the success of a new dental office. Potential lenders and investors will be eager to hear specific strategies you have to accomplish this goal. Here are a few examples:
Outsource responsibilities such as payroll, marketing, and billing that might not require a full-time staff member
Use a paperless billing system to encourage electronic payments and save money on paper and stamps
Plumb the entire office but only purchase equipment you now need
5) Identify your target patients
Before you can finalize your marketing strategy, you need to specify your target market. Detail-oriented lenders will often look at the type of patients you are targeting alongside a demographic analysis of the area you plan to open your office. Ideally, your office will target patients who currently have limited options for dentists or you can find an innovative approach to reach patients.
6) Summarize the staff you plan to hire
Opening a dental office without the help of support staff is very uncommon. Most new dental offices with a head dentist also include one or two hygienists and a receptionist. Additional staff such as billing and marketing personnel are often required for growing practices, though some dentists opt to outsource these responsibilities to help keep costs under control.
What are the key elements to include in your business plan?
Your business plan should be comprehensive but succinct. The U.S. Small Business Administration recommends that a business plan be 30 to 50 pages long unless otherwise requested by a key lender or stakeholder. Here is a look at the key sections your business plan should include along with some tips to complete them:
Executive Summary: Provide a broad overview of your practice goals and the general strategy you will use to achieve those goals.
Market analysis: Summarize the number of homes near your proposed office location and highlight any shortages of dental providers
Business description: Highlight the purpose of your dental office or what you are seeking to accomplish by launching your practice.
Management structure: List the employees you plan to hire. Examples may include a hygienist, a dental assistant, and an office manager.
Marketing strategy: Outline your advertising plans, website development plans, and other techniques you will use to promote your practice.
Service or product: Describe the type of services you plan to offer. For example, will you offer specialized services or general dentistry?
Financial projections: List your expected revenue along with anticipated expenses for your practice.
Funding request: Summarize your current financial condition and the amount of money you are seeking now and in the future.
Appendix: Provide any additional documentation that could help lenders or potential investors get a feel for your practice.
The Bottom Line
Opening a new dental office, whether purchasing or building, is one of the most exciting undertakings you will experience as a dentist and business owner. By creating an organized business plan and heeding the tips above, you can optimize your chances of success as a rising star in the dental field. To learn more about the importance of a business plan when opening a dental office, we invite you to contact us at Dental & Medical Counsel, PC to schedule a free consultation with one of our accomplished dental attorneys. We look forward to helping your new dental office thrive!