The topic of death is often an uncomfortable one, but necessary. In the event of your death, what will happen to your assets? Taking care of your family is your number one priority which makes estate planning crucial. Making sure your affairs are in order offers peace of mind that your spouse, children, and family members will be taken care of and protected when you are gone. Dental & Medical Counsel focuses in estate planning as well as other legal services for dentists and doctors. The terms living wills and living trusts are often used interchangeably. Although these two legal documents are both very important to estate planning, they have distinct differences and act in different ways. Let's take a closer look at the importance of living wills and trusts and the differences between the two.
What is a Living Will and Why Do You Need One?
A living will is also known as a healthcare directive or advance directive. This is a legally binding document that specifies how you want your possessions and assets allocated among family members and friends. This is also the document in which you can name guardianship of any minor children you might have. Living wills must be registered with the court and pass through probate before the wishes stated in the will are carried out.
Making sure things are in place in the case of your death is important, especially if you have children. Creating a will is vital to making sure that your wishes are carried out as you want them to be. If you do not create a will, there is no guarantee that your assets will be handled to your liking. It will also create a hardship on your family, who will be forced to seek out a lawyer and court's assistance when it comes to divvying up assets. This can cause unnecessary discord within the family if everyone does not see eye to eye on how to handle situations.
What Does the Executor Do When There Isn't a Will?
If you do not have a living will, the executor does not have a choice but for the state law to take over, even if it is against your wishes. A will is the only way to ensure that your wishes are carried out as you would want them to. There is absolutely no guarantee that a court will make the decisions that you would have made. This is especially true when it comes to minor children.
What is a Living Trust and Why Do You Need It?
A living trust is just as important as a will in estate planning but acts very differently. The purpose of a trust is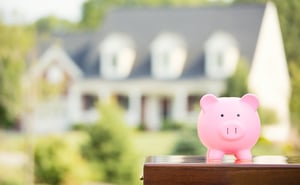 to protect your assets and make sure they are allocated as you see fit in the event of your death. When creating a living trust, you do not have to register the trust with the court. Not having to go through the probate court means both time and money will be saved.
There are a variety of different types of living trusts you can set up based on your specific needs. A revocable trust is one that is flexible and can be amended or revoked at any time while an irrevocable trust cannot be amended, revoked, or even accessed by creditors. This is a popular choice for dentists and doctors who are inherently at high risk for lawsuits. An asset protection trust is designed to protect assets from creditors while a charitable trust is meant to benefit a charity or cause of your choice. This type of trust also helps your beneficiaries save on taxes.
It is important to have a living trust in order to make sure your assets and property are allocated according to your wishes. Having a living trust offers a degree of privacy because the courts are not involved.
How is a Living Will Different From a Living Trust?
One of the main differences between a will and a trust is that a will takes effect after you are deceased while a trust takes effect immediately after it is created. There are three distinct differences between a will and a trust.
The first is the issue of privacy. A will becomes a part of your public record while a trust does not necessarily have to become a part of your public record. The contents of your trust can remain private and only be seen by the trustee and those who need to see it.
The second difference is the property in question. A will handles property which is personally in your name and your name only. On the other hand, a trust deals with property which is in the name of the trust. This means that you need to transfer any of the property that you want to be handled by the trustee into the trust. It is important to understand that property not included in the trust will not be handled by the trust.
The third main difference is how the two are handled. A will must pass through probate in order to ensure its validity before the wishes stated in the will are carried out to your specifications. This takes both time and money. A trust on the other handed bypasses probate and typically takes less time to honor.
Gain Peace of Mind With Estate Planning
There isn't anything more important than the future of your family. Have peace of mind knowing that your final wishes will be honored and your family is taken care of. Dental & Medical Counsel not only understands the importance of making sure your affairs are in order but the unique needs of dentists, doctors, and other medical professionals. Our knowledgeable and experienced team includes dental attorneys as well as lawyers who are dedicated to physicians, optometrists, veterinarians, and more. Having your affairs in order will greatly reduce the amount of stress placed on your family as well as the time and money spent getting your affairs in order. Contact us today for more information or to schedule an appointment!